Mrs. Reinoso: A Passion For Math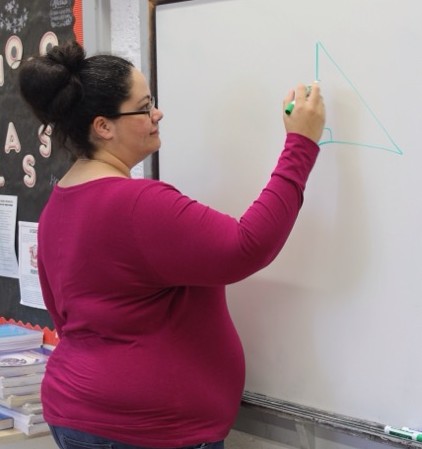 Loved for her patience and caring nature, Mrs. Reinoso is always excited to come to Gables and teach her students math.
Q: How long have you been teaching at Gables?
A: For thirteen years.
Q: Why did you decide to teach?
A: Because I like having students understand math.
Q: What sparked your passion for math?
A: I've always liked it. I think it is because there is always an answer. It's not a gray subject. It's either black or white. It's yes or no.
Q: What your favorite and least favorite part about teaching?
A: I love the teaching. I don't like grading that much, but I still have to assign grades.
Q: Is there any other profession you want or wanted to pursue?
A: Originally, I wanted to be a surgeon, but the thought of having somebody's life in my hands kinda scares me. So, teaching was it.
Q: What do you plan on doing in the future?
A: I think I'm going to be here for a while.
Q: Do you have tips for students?
A: To always do their homework and ask questions.