Fall In Love With These Romcoms
Romcoms, or romantic comedies, are usually stories about cute situations in which two people fall in love, almost always in unrealistic scenarios. They give hopeless romantics hope, and everyone else a smile. Here are some of the most famous and well-loved light-hearted romcoms to watch.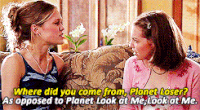 "10 Things I Hate About You"
MPAA Rating: PG-13
Our Rating: A+++
Starring: Heath Ledger (Partrick Verona), Julia Stiles (Kat Stratford), Joseph Gordon-Levitt (Cameron James)
Based on Shakespeare's 16th-century play "The Taming of the Shrew," "10 Things I Hate About You" is the 90s romcom that should never be forgotten. It has a deep and unforgettable plot that shows the love between a boy-hating girl and a bad boy. Heath Ledger brings the caring bad boy to life in the corny "opposites attract" film. " 10 things I Hate About You" may be mistaken for a chick flick, but it is definitely a feel-good movie for all genders.
"'10 Things I Hate About You' is probably one of my favorite movies of all time. It brings the ideal situation where the girl plays hard to get and it's entertaining," sophomore Sabrina Ojeda said.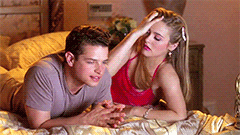 "Clueless"
MPAA Rating: PG-13
Our Rating: A-
Starring: Alicia Silverstone (Cher Horowitz), Stacey Dash (Dionne Davenport), Brittany Murphy (Tai), Paul Rudd (Josh)
Perfect haired rich girl Cher does not believe in love, especially from teenage boys. The famous saying "from Prada to Nada" strongly applies to this movie. Although, the protagonist goes through a kind of rebirth in character after she finally humbles herself and isn't so caught up in popularity. As Josh, Cher's stepbrother, helps keep her down to Earth, Cher helps the new girl, Tai, become popular. "Clueless" is a teen romantic comedy that is heartfelt and relatable.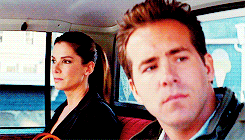 "The Proposal"
MPAA Rating: PG-13
Our Rating: A+
Starring: Sandra Bullock (Margaret Tate), Ryan Reynolds (Andrew Paxton), Betty White (Grandma Annie)
"The Proposal" is a classic romcom about a flourishing romance that grows as the movie progresses. It is a story about Andrew, the loyal employee who hates his job, who is forced to marry his ruthless boss, Margaret, so she can stay in the country. What makes the movie so entertaining is seeing how complicated their relationship is because of their opposite personalities. Ryan Reynold's sarcastic humor and Sandra Bullock's crazy personality leave you rolling on the floor laughing.
"I could not stop laughing when I watched 'The Proposal!' It was so funny and the plot is really interesting. It's the best romcom out there," senior Abdel Suarez said.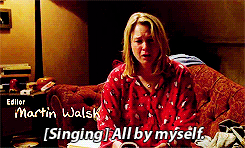 "Bridget Jones's Diary"
MPAA Rating: R
Our Rating: B
Starring: Renée Zellweger (Bridget Jones), Colin Firth (Mark Darcy), Hugh Grant (Daniel Cleaver)
This British film is about a woman in her early 30s that is desperate to better herself and her love-life and writes it all down in her diary. She is conflicted between the feelings she has for her boss, Daniel, and a family friend that she's known forever, Mark. As Bridget goes through so many embarrassing moments to get to her love, you too will feel tons of secondhand embarrassment. "Bridget Jones's Diary" is a relatable film that, luckily, is on Netflix.
Romantic comedies are where love can be hysterically portrayed in what seems to be realistic scenarios and make for excellent entertainment.