Celebrating COVID'S First Valentine's Day
In this past year, many things have been altered a substantial amount in everyone's lives. Many people have missed out on spending special moments with their families, friends, and significant others. Over the course of this pandemic, people have found ways to cherish these moments and make them even more special than they were before. Since it is our first time experiencing Valentine's Day with COVID-19, here are a few safe and inexpensive ways you can celebrate it safely with the special people in your life. 
1. Host a Zoom Party
Zoom parties are the best way to social distance and interact safely with your loved ones. The risk of contracting and spreading the virus is 0% online, and it is still just as special! Although situations are not ideal, these online interactions can make for wonderful memories you will remember for a lifetime. Write a meaningful letter to your loved ones and read it to them. It is not easy being locked down, but words of love and encouragement can help everyone make light of the circumstances. 
"It will honestly not be the same as it would be in person, but at the end of the day, it was still a very good time. We always have family zooms here and there for special events and it's just as fun," junior Deeanne Montero said.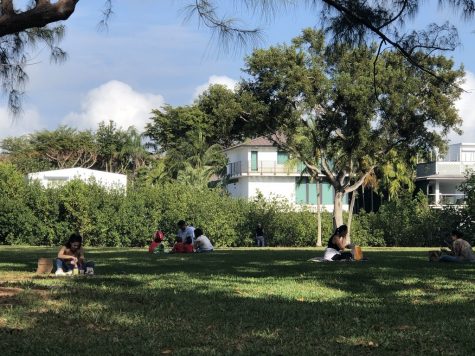 2. Have a Picnic
The beauty of the outdoors stands out more than the beauty of the indoors. Especially after almost a year of being locked inside. Fresh air and a relaxing environment may help you and your loved ones to relieve stress from everything going on. A change of scenery is also necessary after such a long time.  Grab a blanket, lunchbox, a couple of snacks, and some games, then head to your nearest park. You can lay out and enjoy each other's company. The only way to be safe is if you maintain social distance and wear protective face coverings from those who may also be at the same park. 
3. Bake at Home/Movie Night 
Because everyone has been stuck at home all the time, it is easy to see your home as a focused or stressed place. Take this day to enjoy the time you have with people you share a home with. Bake a cake, or a few cupcakes, and eat to your heart's desire while watching a movie. Not a scary movie because it is Valentine's day. This is the simplest way to spend some quality time together, and not risk your household to COVID-19. 
"I really love baking and I think it is such a fun way to spend time with your family. I recommend doing it because it will make Valentine's day a little more special," junior Marianpaola Chacon said. 
It is safe to say these are not the usual ways most people would want to spend Valentine's Day. But, in reality, Valentine's Day is all about cherishing and supporting those who you love, and those who love you. It is always important to reach out to those who make your life special. Even in a pandemic, there are ways to offer support and love to those around you!
Leave a Comment
Your donation will support the student journalists of Coral Gables Senior High School. Your contribution will help us cover our annual website hosting costs.
About the Contributor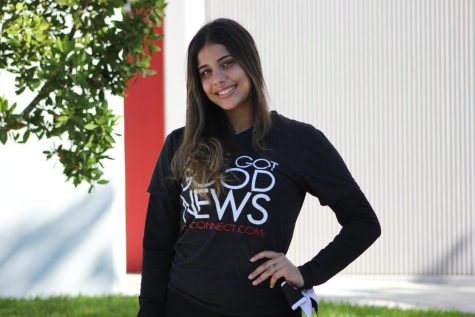 Ingrid Moises, CavsConnect Staff Writer
Ingrid Moises is a senior in the International Baccalaureate program on the way to graduating as part of the Class of 2022. She shares many interests around...