The Cavalier Teaching Academy: Teaching Students to Educate
Along with the other academies Gables has to offer, the school also features a Teaching Academy for those students interested in becoming future educators or working with developmental education.  The 'Cavalier Teaching Academy' was started during the 2017-2018 school year. Since its successful start, students can now choose to enroll in the class as an elective despite their academy.
It is made up of different levels depending on the student's grade and experience. The program has a series of four classes, each representing a different level. Level 1 is called 'Introduction to the Teaching Profession', Level 2 is the 'Human Growth and Development' course, Level 3 is the 'Foundations of Curriculum and Instruction', and Level 4 is the 'Principles of a Teaching Internship'. Each level becomes more hands-on and demands for the student's full attention and dedication.
The academy is led and taught by Mrs. Torres and Mrs. Santamaría, who co-teach around 25 students per class. Due to the program still being new, some periods are mixed with different levels, the separate levels by grade-level are not fully implemented as of yet, but will be soon.
The Cavalier Teaching Academy starts their school year by participating in a sort of 'get to know the student' interactive game, where the students fill out a questionnaire that is then hung up in the classroom for everyone to read. Mrs. Torres and Mrs. Santamaria supply the students with all the materials they may need or use.
"When I first entered the program, I fell in love with it. The teaching program is a second family to me and I have learned a lot from that class on dealing with the methods of teaching and the proper way to do so. I really enjoy our open discussion on how we could improve to be a teacher and some ideas of what a teacher must do and should not do. To add on, the Teaching Academy is a great way to learn a lot about teachers and the different methods [of teaching] as well as meeting new people," sophomore Ava Trochu said.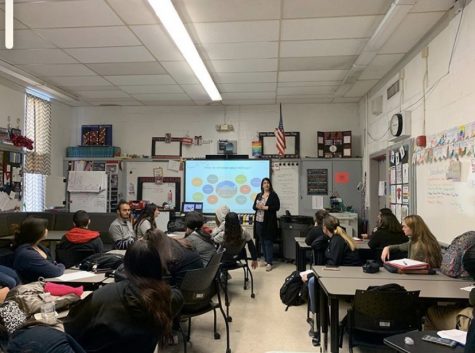 The Cavalier Teaching Academy's students must work on several projects throughout the school year. Some examples of these include building paper mâché animals, creating children's books, writing essays on their favorite educator, PowerPoints on childhood development, specifically focusing on different stages of growth and learning, and an anti-bullying video.
"I love our school's teaching academy, it is very unique to the school and I just feel like no [other] school can replicate it. It is a very calm and caring environment where I feel the teachers truly care about the students and shape them into amazing educators. The class is like a family and everyone in it is close and trusts one another," sophomore Laura Hernandez said.
The Cavalier Teaching Academy is fortunate enough to partner with Miami-Dade College's School of Education to continue expanding their program and what it could do for the Coral Gables High student body. They have field trips in which they go to different Miami-Dade campuses. During these excursions, they are shown classrooms and teachers working hard in action. Students can also earn college credit if deciding to continue their post-secondary education at Miami-Dade College. The credits they earned while in high school will enable the students to graduate from Miami-Dade College's teaching and education program earlier than most. When a student completes the four courses offered by the Cavalier Teaching Academy and creates their portfolio with the requirements set forth by the Florida Department of Education, they are working to receive seven college credits.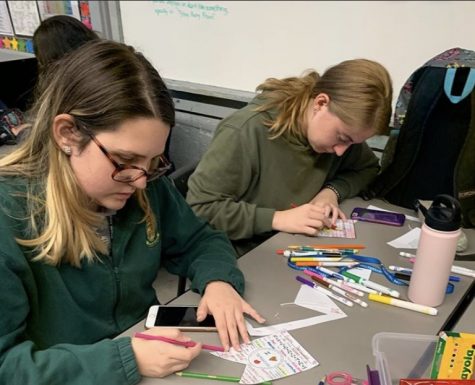 "We understand that not all students think they would like to be a classroom teacher, however, this program allows all students to consider careers in education," co-sponsor and educator, Mrs. Torres said.
The Cavalier Teaching Academy is a wonderful place for students to explore all career fields that involve education. Some students also take the course as they believe it will strengthen their leadership skills.
While the academy itself begun not so long ago, the staff and students are working diligently hard to get their name on the Coral Gables Senior High map. With the opportunity to offer its students more than just an education, but a home, the Cavalier Teaching Academy is well underway into becoming another successful, academy that welcomes all.