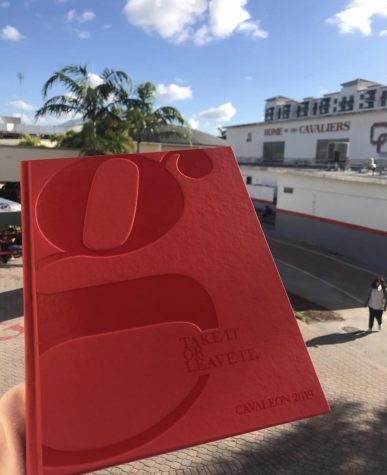 Jesse Zambrano, Spotlights Editor

May 27, 2019
On May 17, the first set of  Cavaleon yearbooks were distributed to the senior class. As a Gables tradition, the graduating class is thrown a reveal party. The seniors gathered in the New Cafeteria and enjoyed an afternoon of perusing through the yearbook and passed around their signature sheets. The...
Maia Berthier, Staff Writer

May 22, 2019
On May 20, Cavalier seniors Maria Estrada and Cristian Ochoa were announced the winners of this year's Superintendent's Student Innovation Challenge. The two students from our very own International Baccalaureate program teamed up to address the issues facing low-income students when applying to...