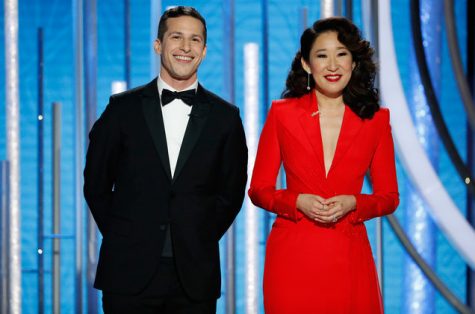 Natalia Pallas, highlights contributor

February 7, 2019
On Sunday, January 6th, the 76th Golden Globes were held at the Beverly Hilton, in Beverly Hills, California. Two decorated actors, Andy Sandberg and Sandra Oh, were chosen as hosts for a broadcast that awards performance in movies as well as in television shows. During their monologue, the hosts reco...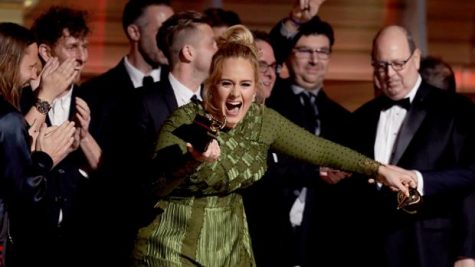 Kelsy Pacheco, Staff Writer

February 15, 2017
Our Rating: A The 59th Grammy Awards took place Sunday Feb. 12, at the Staples Center in Los Angeles, California. There were many shocking wins, surprising twists, and stunning outfits. Here are some highlights from the show: Adele Steals the Show  Opening up the show with her pow...