Athlete of the Week: Cavan Wilson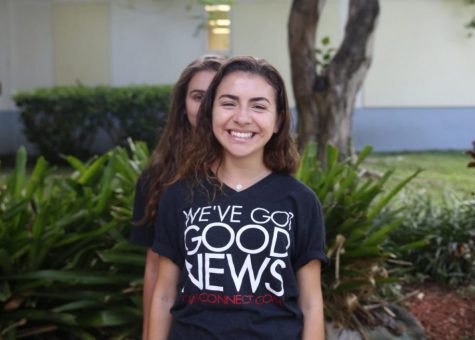 More stories from Natalia Rodriguez
This week junior Cavan Wilson holds the title of Athlete of the Week for his outstanding accomplishments at the Junior Orange Bowl Cross Country Invitational meet. Wilson was able to place third overall by sprinting past his competition and finishing strong with an astounding time of 16:52.
Q: What is your name and what is your academy at Gables?
A: My name is Cavan Wilson, and I'm in the IB Academy at Gables.
Q: How does it feel to be chosen as this week's athlete of the week?
A: I'm really proud to represent Gables Athletics and the Cross Country team, and also really happy to see that my hard work and effort is being recognized.
Q: What are your thoughts on your performance last meet?
A: I'm really happy with how I did, I went out with the objective to break 17 minutes for the first time at Larry and Penny, and I did a really good job of staying with the guys I knew I would have to stay with in order to break that time, and I finished really strong.
Q: Why did you decide to start cross country, and how long have you been running?
A: I wanted to start cross country because my parents were really involved with running and I've been running since a really really young age, but I didn't join cross country until I was in seventh grade, in middle school, and it's just really fun.
Q: When you began running cross country, did you ever imagine yourself reaching the level that you are at right now?
A: I prefer to set my own goals for my own performance. Every year I set where I want to be, what time I want to run, and I go more based off of that. And depending on what level it puts me in, it's just where I'm at.
Q: To many, running does not seem like an enjoyable way to spend their time. What keeps you motivated?
A: I find it very enjoyable to just get faster every time; just running faster than you've ever run before, it is really just an incredible sensation to me, and I also like being fast.
Q: Do you have any specific goals you wish to accomplish this season?
A: For individual goals, this year I would like to shave a couple more seconds off my personal best, which is a 16:52 from Junior Orange Bowl, and as a team for the Boys Cross Country, we really want to make it to States this year, as it would be the first time in Gables history that the Boys Cross Country team would go to States, so that's a very big objective for us this season.
Q: In the future, do you consider continuing your cross country career at the collegiate level?
A: I would like to continue running in college. I know I have to keep getting better, but I think it's a goal that I can accomplish if I keep working.
Q: Aside from running, what else do you enjoy doing in your free time?
A: I enjoy doing a lot of other sports, such as swimming; I really enjoy staying active. I also like doing math club (I'm in Mu Alpha Theta), and I also love reading, it's another activity that I find very enjoyable.
Make sure to wish Wilson and the rest of the Cross Country team good luck on their mission to reach States!
Leave a Comment
Your donation will support the student journalists of Coral Gables Senior High School. Your contribution will help us cover our annual website hosting costs.
About the Contributor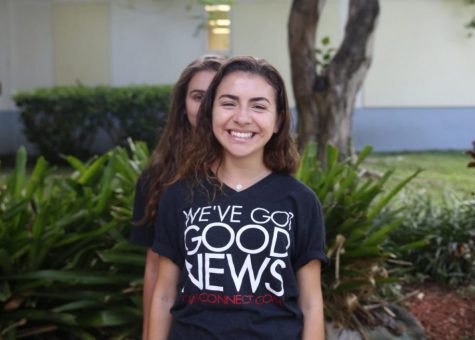 Natalia Rodriguez, Reviews Editor
Natalia Rodriguez is currently a senior in the International Baccalaureate (IB) program here at Gables, and is excited to continue editing for CavsConnect...