Diego Acosta: Down for the Count, Up to the Challenge
On Friday, Jan. 24, the Cavalier Soccer team competed in the Greater Miami Athletic Conference (GMAC) final, which ended in a devastating loss for Gables. The highly anticipated game took place on Christopher Columbus High School's field as the Cavaliers took on the Ronald Reagan Bisons. If the loss was not upsetting enough, one of the most heartbreaking injuries of the season had fans with their heads hanging low.
Coming down to just the last 33 seconds of the second half, starting Cavalier goalkeeper Diego Acosta collided with a Reagan player as they were fighting for possession of the ball. As Acosta's opponent attempted to kick the ball, who was going full-speed ahead of him, Acosta ran into the player instead of winning the ball over, causing him to trip in mid-air on the Reagan player's leg that was kicking in full force and Acosta crashed onto the field head-first.
Acosta could not stand up because of the pain and the game did not resume until an ambulance arrived and rushed him to the hospital. The game progressed upon his exit, with third string goalkeeper Andre Paz taking his place.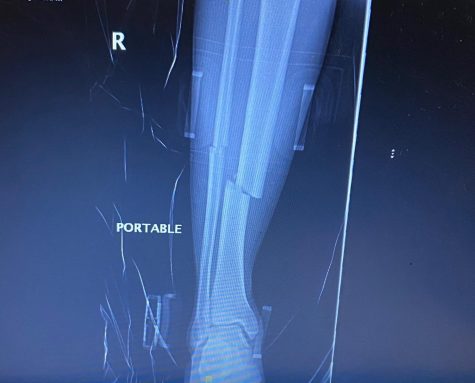 Doctors officially diagnosed Acosta with a fractured and displaced right tibia and right fibula. The injury required surgery to ensure Acosta's full recovery.
In approximately four to six weeks, Acosta will be back at school, walking with the help of crutches and a boot. His recovery time to get back on the field, playing the sport that he loves so dearly, can be anywhere from six to 12 months, depending on the progression of his physical therapy.
Acosta recalls seeing half of his leg just dangling in the air. He explains that it was one of the most frightening moments he had ever experienced. Every time he views footage of the incident, it just brings back the pain he originally felt that night.
The Cavaliers are now on the road to district and regional competitions without Acosta, but he has faith that his team will bring the championship home.
"We still have other very talented keepers and this will be their shot to show off their skills. Overall, I think the team will have a solid performance. Hopefully I will be able to go to the games and watch them win from the sidelines," senior Diego Acosta said.
Acosta says that when the incident happened, his teammates were all by his side. Some of them managed to go visit him in the hospital to check on his recovery and some of them text messaged him encouraging messages that have helped him keep his head held high.
"Diego is like a brother to me and we have been friends for the longest time. Not to mention, he is also my teammate as well. Our team is a big family where we all care and watch over each other, so the moment I heard where he was, I headed over there to support. I wanted to see how he was doing and what I could do to personally help him and his family out," senior Jonathan Gonzalez said.
With the encouragement of his friends, family and team members, Acosta has been able to overcome the fact he will be out of the field for such a long time. He will finish the season without playing, but he will stand by his team as they look to beat all of their opponents until the end. Diego Acosta is merely down for the count and knows that his journey with soccer is far from over.
About the Photographer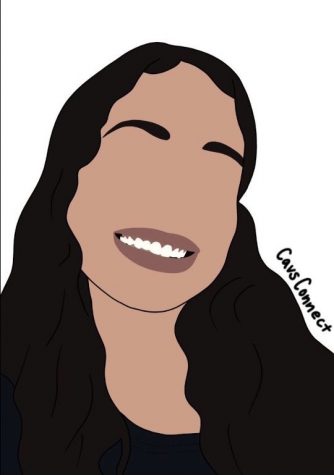 Ingrid Moises, CavsConnect Staff Writer
Ingrid Moises is an International Baccalaureate (IB) junior at Coral Gables Senior High. Returning to her second year in Cavsconnect, she strives to be...