Laia Gonzalez: The Chase of Her Dreams
For the lives of many students, it is difficult to perform at an optimal level while balancing academics and extracurricular activities. For the Coral Gables Cavaliers, the tall task at hand is one that they strive to not only balance, but inspire others to rise above.
For the past few years, senior Laia Gonzalez has remained dedicated to supporting her family's athletic career. Gonzalez was born and raised in Spain and, when her father received a job opening in the United States, he urged his daughter to move with him and convinced her of the immense opportunities that awaited her. At the age of eight, Gonzalez joined her family in competing in track and field and began running the show with the Miami Elite Track Club, where she made new friends and improved her racing skills. The team offered her a place of comfort as she was still familiarizing herself with a new country.
Following in her family's footsteps as much of them also competitively ran track, Gonzalez qualified for the Junior Olympics when she was ten years old, accomplishing that feat two years in a row. Both her father and uncle have competed for gold medals in the Olympics, running track and field events. However, only her father was able to run away with a gold medallion. Nonetheless, both of them have been triumphant, attaining several milestones and enjoying their athletic careers.
"I would definitely like to thank my parents for introducing me to the sport of track and field and supporting me in every way that they can. I would like to thank my uncle as well for pushing me to be the best as my coach in Spain," senior Laia Gonzalez said.
As courageous as Gonzalez is, she has mastered a highly specialized form of obstacle racing known as hurdling, as well as triple jumps with highly impressive landings. Unfortunately, on a rare occasion, while Gonzalez attempted a high jump, she tumbled off the mat and injured her leg. Due to the accident, she received 27 stitches and was sidelined for approximately four months. After a lengthy recovery period, she was frightened by the thought of re-attempting the high jump.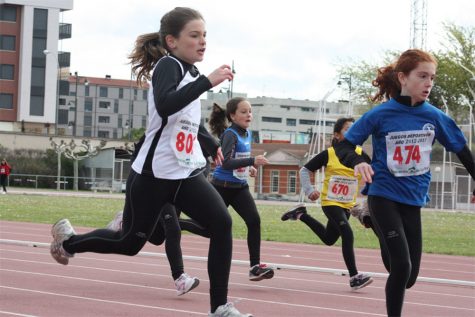 Gonzalez expressed her concerns with her coaches, who thought it would be best to take a break. She then missed another season, which she admits empowered her and helped recapture her enthusiasm.
"She is a very dedicated athlete that works hard on improving herself and reaching her goals. She has a fantastic attitude that improves everyone else's, which helps the spirit of the team overall," senior Colin Wilson said.
Later on, when entering high school, she settled in the school team. During her sophomore year, Gonzalez developed extreme back pain. While competing in a meet, she felt a great pain in her back that quickly spread to her legs. She was picked up off the field and hurried to the athletic trainer.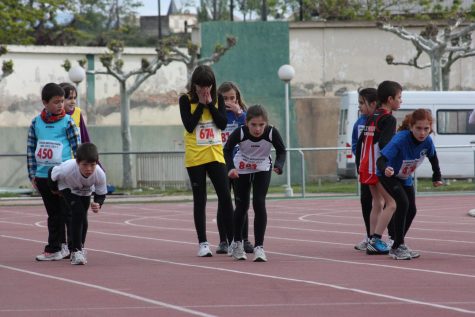 After visiting the athletic professional, she realized that the way she ran was negatively affecting her back. Gonzalez received another resting period of three weeks. Shortly after, she was able to compete in the district and even state level competition as a Lady Cavalier.
Realizing her astonishing athletic abilities, Gonzalez understands the chances of another injury, but she promises to overcome every obstacle that comes her way. Her dedication never goes unnoticed, as the dedicated Lady Cavalier is currently expecting an athletic scholarship to the University of Miami where she will continue chasing her dreams.