Cavalier Basketball Bounces Back to Action
While it is still a few months away, the 2019-2020 Cavalier Basketball season is rapidly approaching. Despite being in the off-season, our Cavalier Basketball players have been preparing for the upcoming season through intense conditioning during the summer and maintaining themselves organized with their athletic and scholarly responsibilities. Two Cavaliers in particular are ecstatic to partake in this year's season, looking forward to not only improve as players, but as people and students alike.
---
Isiah Middleton
Isiah Middleton is a sophomore at Coral Gables Senior High, and is ready to start his second year playing for the boys' varsity basketball team. His passion for the sport was sparked at a young age when he would watch older players practice in scrimmages. He enjoyed seeing the level of talent and the unique skills that those players had.
"Just watching the talent of other players sparked that flame in me to continue to get better. As time moved forward, that motivation to be better pushed me to play the game that I love," sophomore Isiah Middleton said.
Middleton began playing the sport in the fifth grade and has only grown since then. Throughout the years of playing basketball, he has gotten familiar with players and teams from the National Basketball Association (NBA). His style of play, in his eyes, is comparable to that of Blake Griffin from the Detroit Pistons. However, if he could transform his game into something better, he would try to model his game around that of Jayson Tatum's from the Boston Celtics. As much as he dedicated his time to basketball, he wants to continue to improve as a player and as a person, striving to be the person who works the hardest for what he wants the most.
"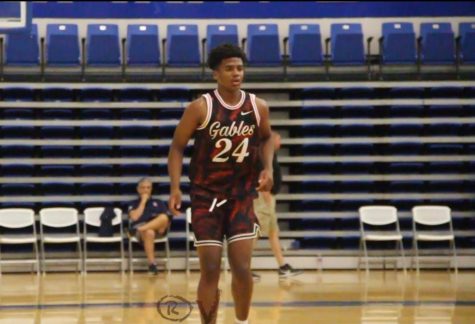 I want Gables to be the team that always has fun with the different talents and skills we have as individuals and as a whole team. I want Gables to be the kind of team that always makes our surrounding environment fun and exciting.
— sophomore Isiah Middleton
Despite wanting to be unique and stand out from the team, Middleton hopes that the team can holistically have an amazing profile.As Middleton continues to prepare himself for the upcoming season, he explained that the summer practices have been very effective, but nothing was overly difficult.
"We had a beach workout with the team and it was more fun than it was arduous. I think we'll continue to bond and improve our chemistry while going through workouts like these. It will definitely pay off once the season starts," sophomore Isiah Middleton said.
Once the season finally arrives, the Cavalier Basketball team can rest assured knowing that Isiah Middleton will continue to push himself to make his school, his teammates, his coaches and himself proud. He looks to work hard and be the best athlete he can be, all while taking in new experiences to better himself as a person.
---
Armando Camejo
Freshman Armando Camejo has had a passion for basketball ever since he began playing with his cousin at a young age, and will bring that passion with him as he begins his first season on the Gables junior varsity basketball team.
Over the summer, it is not easy to stay in shape and it is tough for athletes to start the season off strong. It becomes even more difficult once school starts, considering the responsibilities that school brings. However, with hard work and a commitment to the sport, an athlete can start the season off on a high note. Armando Camejo has sacrificed his summer to condition and maintain a healthy body during the offseason. During his free time, Camejo would often go to recreational parks and practice to improve his basketball skills.
"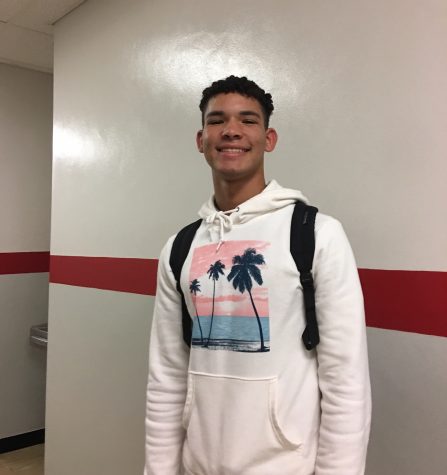 This year for the Cavalier Basketball team, I'm looking forward to playing with new people and getting better as a player and a teammate.
— freshman Armando Camejo
As an incoming freshman playing for the junior varsity squad, he looks forward to gaining insight and guidance from the players on the varsity team; learning from other players with profound experience is very important to Camejo.
As the new season approaches, the basketball players and coaches are beginning to get a sense of their expectations for the season. Some of Camejo's main focuses are ensuring that he maintains his athletic physique and putting forth maximum effort in practice. Camejo wants to make sure that he is able to balance basketball, his academics and social life. To do this, he plans to manage his time wisely and ensure that he is organized to the best of his ability.
---
There's no doubt that these Cavaliers have been training hard for this year's season, which, is almost in full swing. Being a student-athlete is very difficult, especially when it comes to balancing academics and athletics. After the fall sports' festivities conclude, be sure to support Isiah Middleton, Armando Camejo and the rest Cavalier Basketball team throughout the regular season.