Athlete of the Week and State Champion: Cavan Wilson
Hang on for a minute...we're trying to find some more stories you might like.
On the week of May 6 through May 13, senior Cavan Wilson was awarded Athlete of the Week honors for his efforts at the Florida High School Athletic Association (FHSAA) Track and Field Championships. However, this recognition doesn't captivate well enough the athletic performance and perseverance that Wilson displayed at the state championships held at the University of North Florida. Pacing a 3200-meter run at a time of 9 minutes and 14 seconds, Wilson not only set a personal record with his run but also took home a state title for his spectacle of an accomplishment.
"We [the Gables track team] celebrated, but we were in no way surprised. Cavan is the best of the best, and we are all so proud of what he's been able to do for our team and to represent our school," sophomore Jazielle Gamez said.
One of the components of Wilson's training, which is idolized by his coaches and teammates alike, is his never-ending work ethic that has played a role in developing his status as the track and field and cross country captain. He initially started to become competitively involved with running in middle school, despite a life-long admiration for running that is partially inspired by parental influence. Nevertheless, his natural talent combined with his dedication to improve and perform beyond typical athletic capabilities have propelled his high school running career to remarkable heights.
"The amount of time and effort Cavan puts into his running game is something immeasurable. We all look up to him as a role model and his impact on this school and on this whole team is something that should not be forgotten," sophomore Kamir Larin said.
---
What does it mean for you to win a state championship in your senior year of high school?
[Running] means so much to me.  Coral Gables High School has been a special place for me and to be able to represent my school at the top of the podium is truly an honor.
Are you going to miss being a part of the Cavalier Track and Field and Cross-Country teams?
Definitely. After four years in the program, I have grown very attached to the team and will be sad to part with my teammates as well as Coach Carl, Coach Fotso, and Coach Nelson, but I will still be watching the team's performances and rooting for them in the future.
What was your mentality during the race, and going into it?
Going into the race my coaches and I were mostly thinking about redemption after I got sick right before States last year. During the race, I just made myself focus on staying with the lead pack at all times and tried to stay alert for any possible moves that I thought could make it to the finish line.
Were you nervous in any way before the race?
I tried to think about the race as little as possible in the days and hours leading up to it to avoid getting nervous. However, a couple of minutes before the race and the few moments during the race where I thought about what I was doing, I was extremely nervous, but I just remembered to breathe and follow my normal routine.
How did you expect to perform in state championships?
I wouldn't say I expected to win because there were probably about half a dozen people that could have won in 4A, but I was sure I had the strength to stay with anyone in the field for 8 laps and I had outkicked several strong competitors earlier in the season. I knew that if I put myself in the right position and raced hard, anything was possible.
What do you consider to be the next step for you in your running career? Which university will you be attending next year?
Next year I will be running for the University of Florida. I am excited at the prospect to run for Coaches Halloway and Solinsky and am looking forward to taking a step up to compete at the college level.
What final advice would you look to give to younger athletes working to be runners?
I would say to focus on your own performances. It does feel great to win and receive an award for your performances, but everyone has different goals. I set individual goals for myself to hit every year that were not affected by how other people form because I knew that I might not be on the same level as others. It is important to focus on your own performances so that you can have pride in your own improvement and emphasize the importance of getting faster each year to make running a lifestyle and not just something you did in high school.
Be sure to congratulate Cavan Wilson for his amazing achievement and wish him luck as he looks to continue to impress at the college level!

About the Contributors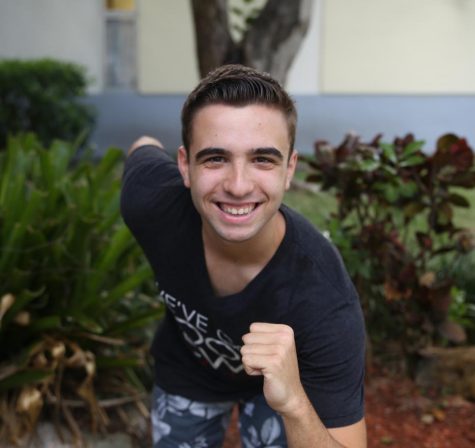 Daniel Toll, Sports Editor
Daniel "Danny" Toll, is a junior in the International Baccalaureate (IB) program. He is a down-to-earth, outgoing, and dedicated guy who has a broad variety of passions that extend beyond athletic fields and sports. Danny is a passionate baseball and basketball fan and a film enthusiast, especially when it comes to Marvel and Star Wars. Although he used to play piano as a child, he has been playing guitar over the past two years. On his free time, you will often find Danny at the gym, at a Marlins game, or volunteering. Although he is still unsure of what his future holds, he would like to pursue a career in either sports medicine or sports journalism at the University of Miami. Throughout the school year, Danny hopes to enhance his high school experience by being a part of several school clubs, such as IB Honor Society, Gables Earth, Best Buddies, and Key Club as he embarks upon his second year on the CavsConnect Team!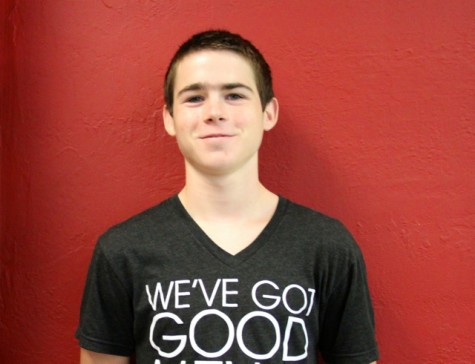 Cavan Wilson, Co-Editor-in-Chief
Senior Cavan Wilson is beginning his final year at Coral Gables Senior High School. He will be a Co-Editor-in-Chief this year and will be sorry to leave CavsConnect at the end of the year, as he has been a member of the publication during each year of his high school career. Therefore, he aspires to train the younger members of CavsConnect so that they can continue to preserve and improve upon the online publication. Cavan is a born and raised Miami citizen, spending most of his time outdoors as he competes in three varsity sports at Gables. He is a captain of both the cross-country (XC) and track & field teams at Gables and swims the 200 and 500-yard freestyle for the swim team. He aims to improve upon all his individual performance to contribute to the teams' success. When he's not hunched over a computer editing articles or on the field and in the pool with his younger brother, sophomore Colin Wilson, Cavan can be found tutoring in the math hallway. Mathematics has always been his favorite subject and he has been able to take advantage of the great curriculum at Gables to further advance his knowledge. Cavan's last year will be bittersweet and he knows he will enjoy his final year at Gables before attending college.