Athletes of the Week: Aliana Bonilla, Natalie Regalado and Cavan Wilson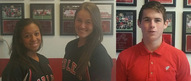 Hang on for a minute...we're trying to find some more stories you might like.
This week's athletes of the week are seniors Aliana Bonilla and Natalie Regalado and junior Cavan Wilson. Bonilla and Regalado are key starters on the Lady Cavaliers softball team, which recently brought home their fourth consecutive District title. Wilson recently won the track 4A Region 4 finals in the 3200 m. run.
To learn more about Wilson and his prior success click here.
To learn more about Bonilla and Regalado and their prior success click here.
These athletes all had a lot of success in their sports this season, make sure to congratulate them in the halls.

About the Writer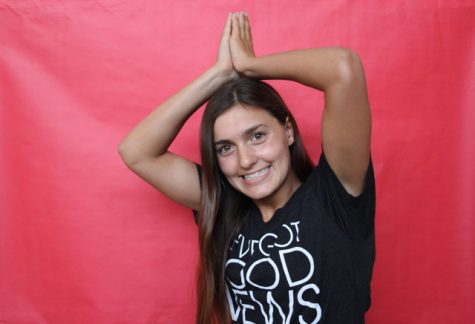 Hannah Cordes, Staff Writer
Hannah Cordes is a sporty IB senior in CavsConnect that loves everything there is to love about Gables. Whether it is dressing up for a pep rally or going to football games, Hannah is all about school spirit. She joined CavsConnect in the hopes that she would quickly become familiar with the school and learn what the Cavalier Community is all about. She enjoys being in CavsConnect because it allows her to help and inform others and make everyone's high school experience the best it can be. Besides CavsConnect, Cordes is also the captain of the varsity swim team. She has high hopes to lead to team to their fourth consecutive district title. One of the quotes she strongly believes in and lives by is by Eleanor Roosevelt: "the future belongs to those who believe in the beauty of their dreams."
After school, you will most probably find Hannah practicing in the pool, but in the rare occasion that she is neither swimming nor studying, you will find her reading a good fiction or action book. Her friends often describe her as the type of person who's glass is always half full. When she puts her mind to something she achieves it, no matter what kind of obstacle is thrown in her way. Having made the decision to continue with CavsConnect, she knows that her last year at Gables will be full of laughter, success, and memories.