Athlete of the Week: Nick Galuppo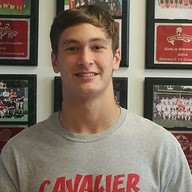 This week's athlete of the week is senior quarterback Nick Galuppo. He led the Cavalier offense to scoring 19 points and a hard fought victory in the regional semi-finals over rival Columbus. This victory was especially sweet due to the fact that Columbus beat Gables in the regular season. The team knew that they had to step it up for that game and that is exactly what Galuppo did.
"When we faced Columbus in the playoffs we knew that we were going to win, we never go into a game expecting to lose. We all knew it was going to be a tough game, but when we did win we were ecstatic knowing that we were moving onto the third round of the playoffs," Galuppo said.
Galuppo started his football career at the age of seven. Being brought up around watching the sport made Galuppo want to join in. Galuppo started as a quarterback at the age of ten, when many of his football role models were star quarterbacks, such as Peyton Manning and Tom Brady. Galuppo started his high school career in Connecticut and spent his freshmen and sophomore seasons there before he moved to Naples towards the end of his sophomore year. He left Naples and began his new year at Gables with the hopes of making a name for himself. Galuppo admitted that it was a tough transition due to nerves of playing in Florida and his hopes to continue playing after high school.
"My favorite part about being in this program is that everyone has your back and won't let anyone mess up and always try to let others succeed," Galuppo said.
Galuppo recognizes the importance of school as well as athletics and takes his study hall periods very seriously. Galuppo does intend on trying to play football after high school and he was glad that he made efforts to keep his grades up to support his football career.
"To any incoming freshman that wants to play football it all starts with grades. I've seen many student athletes not be able to compete in high school because their grades were not up to the sports requirements," Galuppo said.
Make sure to congratulate Galuppo on his success and wish him good luck on his future endeavors.
About the Contributor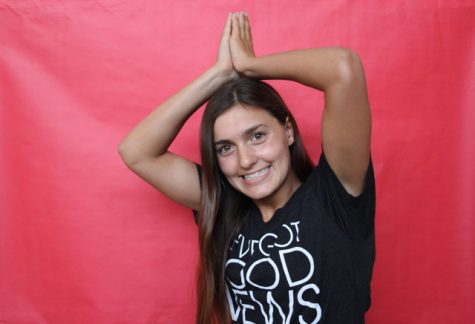 Hannah Cordes, Staff Writer
Hannah Cordes is a sporty IB senior in CavsConnect that loves everything there is to love about Gables. Whether it is dressing up for a pep rally or going...