Elih Marrero Plays His Way to the Top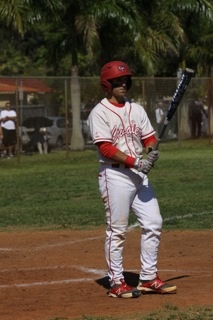 As the CGHS baseball team prepares for its upcoming season, each player must make time for a little practice. One Cavalier who plays a very important part, and plays it well, is senior Elih Marrero. Marrero is a catcher on the Cavaliers baseball team, commonly seen on the field sporting the number 10.
Marrero has been playing baseball since he was about two years old, going all the way back to the little leagues. Because of this, it's easy to see where his dedication and determination stems from. Baseball isn't just a childhood talent; it's in Marrero's blood.
"Baseball has affected me in a pretty big way and I don't see my life without it. My dad made it to the big leagues so it's great to have that to look up to. My uncles also played so now it's my turn to make it up there," Marrero said.
Along with being well versed in baseball, Marrero is able to balance school as well. He has good teachers and Coach Wisser has given him any additional help. He always says school comes before baseball.
Wisser wasn't the only one who spotted Marrero's talent; Marrero recently signed early for college. By next year, he will be attending Mississippi State, a college star in the making.
Marrero also participated in the All-American team, a prestigious team that includes only the top 40 players in the nation. By being a part of this team, Marrero got to play in a Major League Baseball park and on Saturday, August 23, 2014, Marrero leaves to go play for team USA.
"Its honestly an honor to play and represent the greatest country on the planet. There is no better feeling than going and playing my heart out with my team," Marrero said.
That being said, keep your eyes open for Marrero's name on a future official MLB jersey!
About the Contributor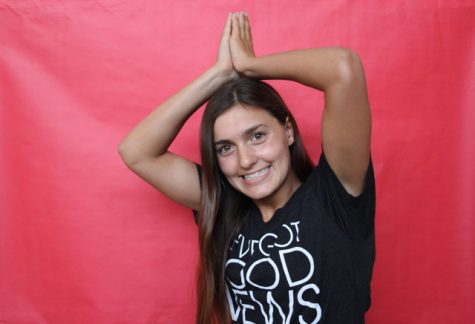 Hannah Cordes, Staff Writer
Hannah Cordes is a sporty IB senior in CavsConnect that loves everything there is to love about Gables. Whether it is dressing up for a pep rally or going...