Jacobo Nieto Is Definitely Not a Ball Boy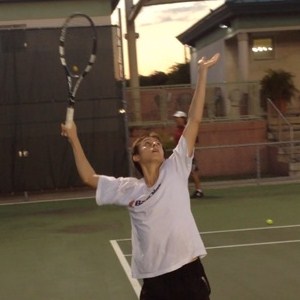 Ace! That's what the scorekeeper says after Jacobo Nieto serves. Jacobo Nieto is a senior currently on the boy's tennis team. Jacobo Nieto has been playing tennis since he was seven years old. One of the main reasons he started playing tennis is because his dad wanted him to strive for greatness. Also, it is a great sport to do in life in his opinion.
"Tennis not only helps me stay in good shape, but it has and will open many doors for a better future," senior Jacobo Nieto said.
Tennis has brought Nieto many amazing experiences. For example, he got to meet people like Bobby Curtis, Nick Bollettieri, Al Golden, Maria Sharapova and many more. These experience help him improve his tennis skills and sometimes even drastically change his life.
"The experience of meeting great successful people, winning a national championship and playing with professionals has made me more mature, and has taught me how to bounce back from a loss, learn from a failure and love winning even more," Nieto said.
Tennis is part of his life, and he plans to keep playing through and possibly after college. Of course, for now, he wants to work on his shorter term tennis goals.
"My goals in tennis are to help the Coral Gables team win the State Championship this year, receive an athletic scholarship for college and to help my future school win as much as possible," Nieto said.
He plans to achieve these goals with hard work and determination in practice and in matches. So next time you are on the courts watch out for Jacobo Nieto because he will serve you out.
About the Contributor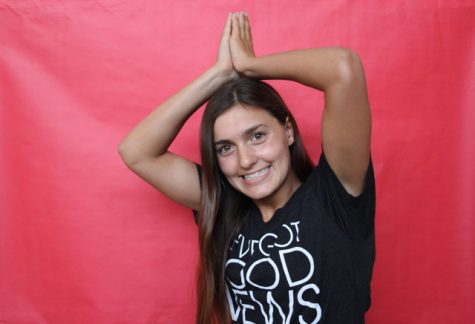 Hannah Cordes, Staff Writer
Hannah Cordes is a sporty IB senior in CavsConnect that loves everything there is to love about Gables. Whether it is dressing up for a pep rally or going...