Jimmy John's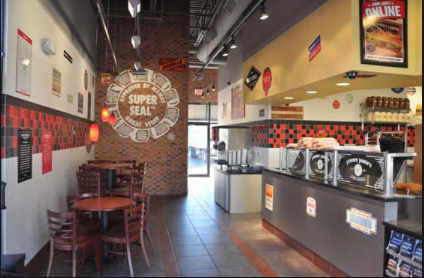 Our Rating: A
Jimmy John's is the newest sub restaurant driving every Cavalier away from Subway. Fresh ingredients, great service and healthy choices are only found when ordering at Jimmy John's; it is where cold subs or hot subs are made just the way you like them!
"I'm so glad there is a Jimmy John's right on Miracle Mile! I can walk there almost every day after school and order my favorite Beach Club sandwich," freshman Ewan Hennessy said.
Jimmy John's has recently opened up on 123 Miracle Mile, not too far from Gables. It also has several other locations around South Florida. Their most famous location is on Flagler Street and Biscayne Blvd.
"I must say, the first time I visited this place, it was such a welcoming environment and it had an amazing selection of affordable subs," junior Natalie Medina said.
Not only can you walk into Jimmy John's and eat at the restaurant, but you can also order your favorite subs online and have them delivered to your door! Simply go on their website, create an account for your order, choose where you want it to go and order anything you would like with a delivery time of less than 30 minutes.
There are a wide variety of sandwich options that Jimmy John's has to offer. They have 8-inch sandwiches, Plain Slim and Giant Club sandwiches including twice the meat and cheese. Along with those subs, you can get a side order of chips, home made cookies and a drink of your choice. Prices vary, ranging from $3-$10.
Jimmy John's is also an eco-friendly company. They use recycled paper plates, napkins and paper towels. Breads and meats are always checked and are of highest quality. All of their ingredients are ordered fresh every day ensuring the best sandwich for their customers.
Jimmy John's is a really great lunch or dinner choice! Going there definitely solves any craving for sandwiches, and provides a great environment to eat them in.
About the Contributor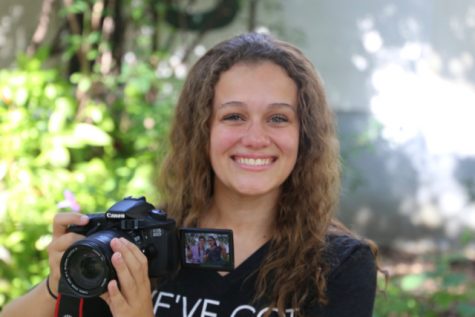 Cameryn Padron, Multimedia Editor
Cameryn Padron is a senior in the IB program. Cameryn is starting her fourth year working for Cavsconnect and her second year as the new Multimedia editor....