Maria Sharapova Fails Drug Test
In the 2016 Australian Open, Maria Sharapova was deemed ineligible to compete due to the fact that she failed a drug test by testing positive for a performance-enhancing drug known as Meldonium, which increases endurance. This drug, as of Jan. 1, was the newest addition to the banned list, and Sharapova was unaware of what was on the banned list before she took the test. The basis for her exclusion from the tournament and subsequent suspension is ridiculous, since Sharapova had been legally prescribed the drug by her physician for 10 years prior to the enactment of the ban.
"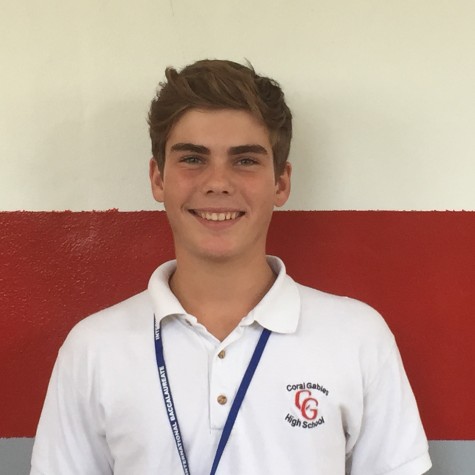 As a tennis player myself, I think it is wrong to use any form of performance enhancing drugs on any level; even if she claims she needs them, the ban is a bit extreme but steps need to be taken in order to stop performance enhancing drugs,
— sophomore Daniel Krulig
Sharapova has been using Meldonium since 2006 under the basis that her body needs it in order to regulate and help increase her blood flow in order for her to be performing at a normal capacity. Since athletes who don't use Meldonium have regular blood flow and Sharapova had been using it to compensate for her low blood flow, the drug will not make her better but instead it will put her on a level playing field with her opponents. With this scandal, Sharapova's career at the Australian open could have also come to an end, seeing as she has picked up a four-year ban, which could prove catastrophic as she is already 28 and in the peak of her career.
Regardless of their purpose, however, performance-enhancing drugs stay true to their name and give their users an unfair advantage; they are therefore banned by the World Anti-Doping Agency (WADA). The WADA strives to keep the sports industry as fair as possible by setting the standards on what drugs should be deemed as a performance-enhancer and thus disallowing them globally. As tennis is one of the most respected sports, it is understandable that any international tennis legislation would endeavor to prohibit any dubious activities from the sport.
"The bottom line is that performance enhancement drugs shouldn't be allowed in sports, so I say that her suspension from tennis is justified," senior Nick Ruiz said.
Since the drug was only recently made illegal in the tennis community, Sharapova should not have been banned for using a drug that she needed in order to treat her medical ailments, and she should have just received a warning instead of a full-blown suspension. Hopefully this scandal won't affect her career and prevent her from coming back to the courts better than ever.