Say Goodbye To Innocence With Endless Love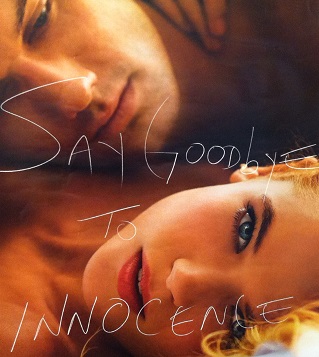 Release Date: February 14, 2014
MPAA Rating: PG-13
Director: Shana Feste
Stars: Gabrielle Wilde, Alex Pettyfer, Bruce Greenwood, and Joely Richardson
Our Rating: A
After their high school graduation, Jade Butterfield (Gabrielle Wilde), a shy but privileged girl, and David Elliot (Alex Pettyfer), an outgoing 'bad boy', start dating although their very different backgrounds. However Jade's father, Hugh Butterfield (Bruce Greenwood) is against the couple believing David is a bad influence for his soon to be pre-med Brown University student.
Jade Butterfield, the girl who no one payed attention to since she secluded her self from others after her older brother's death, and David Elliot who tries to hide his troubled past and recognizes he can't be good enough for her, makes this romantic-drama movie a must-watch for this year's Valentine's Day. Inspired by the 1979 novel and a remake of the 1981 version with Brooke Shields, Martin Hewitt and Tom Cruise of the same name, Endless Love is a classic coming of age love story. David gives innocent Jade the experience of a lifetime, the feeling of first love and first times, and makes her smile brighter.Although an awkward encounter with her guests and family at he graduation party, both Jade and David become more passionate about each other.
Jade and David's love is however not perfect both become so involved and obsessed with each other that Jade even turns down an amazing opportunity for her to become an intern at a hospital for most of the summer. Her father against her decisions punishes her by making an impromptu summer long trip to their Lake House away from her love. Believing that true love is something that should be fought for, Jade invites David to go stay at house with them for the rest of the summer. Once there, Jade and David are confronted with problems involving drug use, breaking into a theme park, and getting caught by the police.
Their love and passion isn't the only thing happening in the movie, but we also see Jade's brother Keith (Rhys Wakefield) have trouble of his own for not being the exact replica as his late older brother whom his father adored. Additionally, in the film while unknowingly to Jade, David has to keep a devastating family secret that could possibly ruin the entire Butterflied family. With tension and drama, Endless Love is a film that will be enjoyed by many. 

Restricted or free, this love is perfect and infinite between the two young adults. This is an unforgettable movie that will take you through a journey of a strong relationship that never broke apart after all the pain and struggling.