Stimulus Checks Sent Out to Relieve COVID-19 Pressures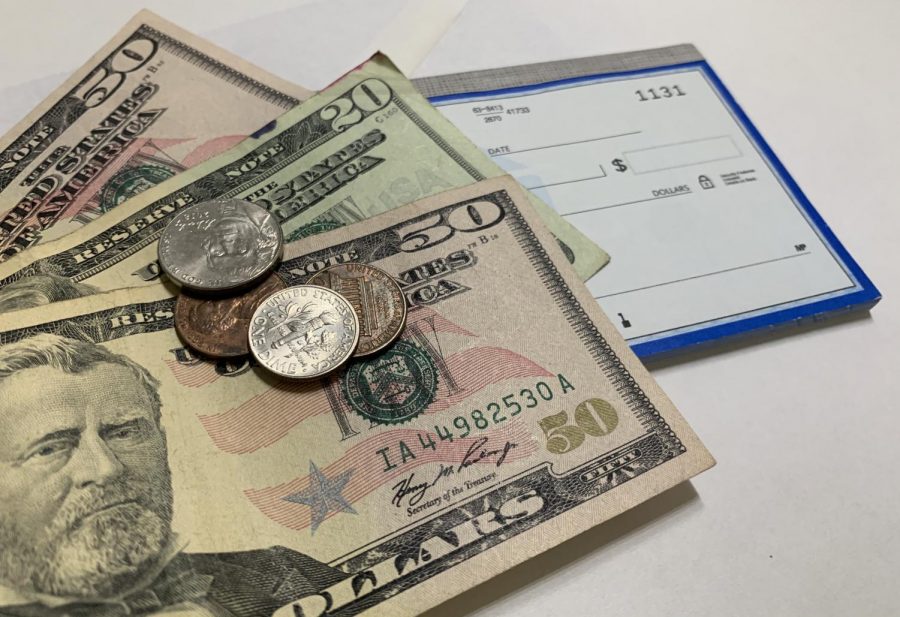 To slow the spread of COVID-19, many workers have been sent home and businesses have been shut down. Unfortunately, these precautions have resulted in many workers forced to stay home struggling to cover the costs of living without a job. As a response to the needs of the public, the United States government has sent out stimulus checks in order to help cover citizens' bills.
Known more commonly as CARES, the Coronavirus Aid, Relief, and Economic Security Act was signed into law by President Trump on March 27. With heavy support coming from both Republicans and Democrats, the act secured two trillion dollars to assist Americans during this time of national emergency. From this mass amount of money, 500 billion dollars would go to struggling industries, 350 billion went to local businesses, and 260 billion went towards those in the unemployment program.
"Lots of people need money while we are under quarantine so I think it is good for them to send checks to people that don't have any," freshman Alberto Rodriguez said.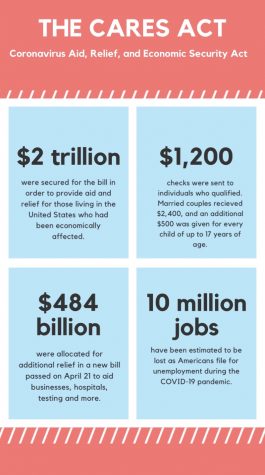 The remaining 300 billion dollars from the CARES Act was allocated to individuals, seniors, workers and family members. The Treasury Department was responsible for sending out the checks to those who qualified. Up to 1,200 dollars could be given to each independent adult with an income lower than 99,000. For joint-filers, the maximum income for reimbursement was 198,000. An additional 500 dollars was allocated for every child that is sixteen or younger, or up to 3,400 dollars for a family of four people. Some awaited the arrival of their relief in the mail, but most of the checks went straight to bank accounts through direct deposit.
Although these stimulus checks were a one-time payment from the government, many Congressmen and women have made proposals for additional relief. Tim Ryan and Ro Khanna proposed the Emergency Money for the People Act. This act would result in ongoing payments of 2,000 dollars a month for twelve months. Instead, however, the Senate has focused on the Paycheck Protection Program for additional funding. In a bill passed on April 21, 484 billion dollars more was decided to be used to aid businesses and employees. The majority of the money, 320 billion dollars, would be used for the PPP, while 60 billion would go the Small Business Administration's relief fund, 75 billion would be given to hospitals, and 25 billion would be allocated for testing of the virus.
"It is important for the government to provide aid with the stimulus checks because so many people have lost their main source of income," freshman Sarah Whalen said.
Eligibility for relief checks required that a person was a U.S. citizen or resident, they could not have been claimed as dependent on the return of another person and had to have a valid Social Security number. The Internal Revenue Service was tasked with using information from Form SSA-1099 and Form RRB-1099, tax forms mailed to individuals each year, to determine who met requirements.
In the past few weeks, an unemployment rate of 10.1 percent would match levels seen during the Great Recession of the late 2000s. Some estimates have even reported that around ten million Americans have filed for unemployment due to the Coronavirus pandemic. With the economy suffering the devastating effects of such a blow, it is necessary for government officials to pass legislation such as the CARES Act in order to help the people however they can in the face of a crisis. It is important that these measures be taken as people wait out the virus in the safety of their own homes.
About the Contributor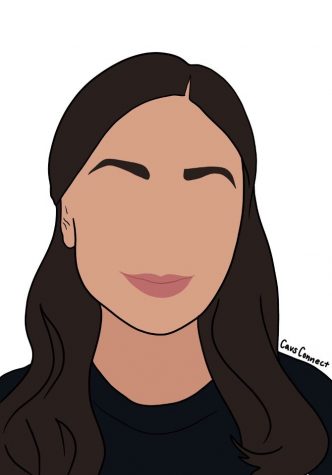 Sofia Cruz, CavsConnect News Editor
Sofia Cruz is a sophomore in the International Baccalaureate program and is a second year staff member, returning to CavsConnect this year as News Editor....