Recap: January 25 – 31
Hang on for a minute...we're trying to find some more stories you might like.
International Affairs
"At a press conference Jan. 24, the spokesman for Iran's judiciary, Gholam-Hossein Mohseni-Ejei, announced that 100 people have been arrested over the attack in early January on Saudi Arabia's embassy in Tehran. Mohseni-Ejei said that there were two groups of people who protested in front of the Saudi Embassy after the execution of Shiite activist Nimr al-Nimr. One group of approximately 200 people, who had no intention of committing crimes, consisted of individuals with grievances against Saudi's foreign policy and responsibility in the hajj Mina stampede in September that killed 464 Iranians."
"Malaysia confirmed Tuesday that the piece of metal found washed up on a Thai beach last week was not from Malaysia Airlines Flight 370 that went missing almost two years ago in one of aviation history's most enduring mysteries. The confirmation came a day after a Japanese rocket maker said the piece is likely part of a rocket launched by Japan."
"Danish lawmakers voted Tuesday in favor of controversial legislation empowering authorities to seize cash and valuables from asylum seekers to help cover their expenses. The law was passed in parliament by 81 votes to 27, with one abstention. The passing of the so-called jewelry bill allows the seizure of valuables worth more than 10,000 Danish kroner (about $1,453). Items of "special sentimental value" such as "wedding rings, engagement rings, family portraits, decorations and medals" are exempted…"
"Interior Minister Anders Ygeman says Sweden could deport between 60,000 and 80,000 asylum-seekers in coming years. Ygeman told newspaper Dagens Industri that since about 45 percent of asylum applications are currently rejected, the country must get ready to send back tens of thousands of the 163,000 who sought shelter in Sweden last year."
"The Zika virus "is now spreading explosively" in the Americas, the head of the World Health Organization said Thursday, with another official estimating between 3 million to 4 million infections in the region over a 12-month period. "The level of concern is high, as is the level of uncertainty," Dr. Margaret Chan, WHO's director-general, told her organization's executive board members."
Domestic Affairs
"An investigation into Planned Parenthood took a bizarre twist on Monday after a grand jury brought charges against the pair of individuals claiming to expose the group instead. A grand jury in Houston, Texas announced criminal charges against a pair of anti-abortion activists, David Daleiden and Sandra Merritt, for their roles in creating now-viral videos attacking Planned Parenthood, according to multiple local reports."
"On Monday, President Obama announced changes to the federal prison system that include banning solitary confinement for juvenile offenders and for prisoners who have committed low-level infractions, calling the practice overused and potentially devastating. In an op-ed in The Washington Post, Obama invoked the case of Kalief Browder, a young man who spent nearly two years in solitary confinement after he was thrown in jail in 2010 for allegedly stealing a backpack when he was 16."
"Protest leader Ammon Bundy has asked, through his attorney, that the remaining occupiers at the Malheur National Wildlife Refuge in Oregon go home. Bundy was arrested Tuesday night during a traffic stop. Another protester was shot and killed during the same stop."
"The Obama administration confirmed for the first time Friday that Hillary Clinton's home server contained closely guarded government secrets, censoring 22 emails that contained material requiring one of the highest levels of classification. The revelation comes three days before Clinton competes in the Iowa presidential caucuses."
"President Obama on Friday moved to require companies to report to the federal government what they pay employees by race, gender and ethnicity, part of his push to crack down on firms that pay women less for doing the same work as men."
About the Contributors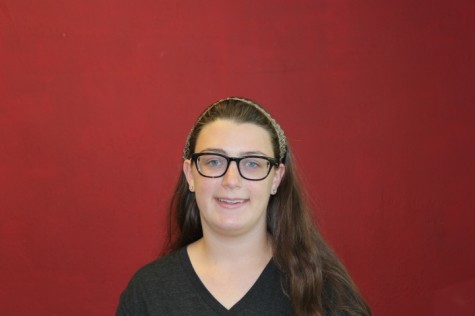 Sophie Feinberg, Editor
Sophie Feinberg is an IB senior excited to be a part of the hardworking team that is CavsConnect. Though soft spoken, she enjoys putting her words...