Walk Yourself for Money?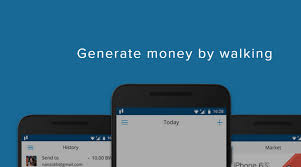 If you are looking for an easy way to make money, it does not get any better than this. A new crypto-currency has been developed by Nissan Bahar and Franky Imbesi that gives users money for walking around. The currency is called Bitwalking and every 10,000 steps, 1 BW$ is awarded to the walker in order to promote fitness.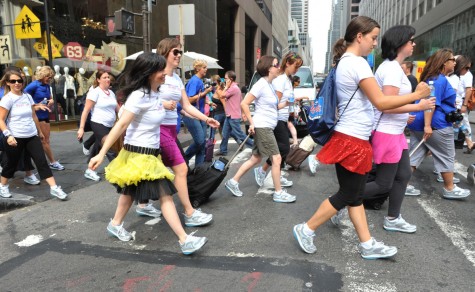 According to BBC, the founders, Nissan Bahar and Franky Imbesi, have gotten more than 10 million dollars from Japanese investors. This money will help them launch the currency and create the bank that will verify the steps and any transfers. A Japanese company is trying to create a wristband so that people don't have to carry a smartphone and to show the amount of BW$ the wearer has earned. The technology could help rich countries, as all that is needed to earn money is to walk. Bitwalking was made to help people have an extra incentive to stay fit.  The developers are looking to partner with sportswear brands, health services, health insurance firms, environmental groups, and potential advertisers.
"I think it's a smart and creative investment because you help raise money doing [your] usual, daily walking, and it helps you gain a little pocket money as well," freshman Johnny Perdomo said.
The average person in a developed country would earn around 15 BW$ a month. However, the results of Bitwalking in poorer countries would be much more important. This is because people in those countries have to walk further for work, school or basic resources like water. Malawi and Kenya were included in the project's launch and it looks like Bitwalking will seriously help the people that have the app – some in those countries could earn around 25 BW$ a month, practically doubling their salaries. There is some concern that people in the countries will want to walk rather than work, but this is unlikely because they will want the extra money.
Despite Bitwalking being a great idea, there will surely be people that will try to cheat the system. The developers, however, have this covered, and have developed a great scam proof system. It uses the handsets' GPS position and wi-fi connections in order to calculate the distance that has been traveled by the user. At the launch of the app, the limit is around 3 BW$ and running plenty of accounts at once will cause a ban. At the moment, a BW$ has the same value as a US$, which could drop if BW dollars can't be used freely to buy things. Another problem will be keeping the online store's shelves stocked.
"I think it's a good idea. [However,] I also feel like it's brainwashing people a little bit. They're not doing it for the fitness, they're doing it for the money. But if that's what it takes to get people fit, [then] so be it," freshman Rommy Reyes said.
Ideas like this are great and give people more reasons to be fit. However, the problem with it is that it could lose its value. There is also controversy about how developers will handle users' private information. Hopefully, the developers will stay true to their intentions and won't sell anyone's information. This project is great, and if it works, it will revolutionize the world.