Leaving their Legacy: Football Signing
Whether their dream is to go to the Olympics or get signed by the college of their choice, many athletes hope to continue their legacy wherever they go. On National Football Signing Day, Feb. 3, seniors Shaquery Wilson, Jontavis Testa, Jared McGahee and Emilio Gibbs all accomplished their dreams of signing to their chosen universities. These four student athletes will continue their football milestone, while balancing academics at their new home.
"It's great to see Cavaliers extend their football careers. Hard work, dedication and perseverance through adversity does pay off. We are the Cavalier Nation," Coach Pollard said.
The signing started off with the introduction of all four seniors. Coach Pollard proceeded to give his speech to commemorate the accomplishments of these talented athletes.
"Your dreams eventually become reality," senior Jontavis Testa said.
During the players' speeches, each of them spoke about their chosen university. Testa signed to the University of Arkansas at Pine Bluff, McGahee signed to Monmouth University, and Gibbs signed to Florida Agricultural & Mechanical University. Although Wilson had to make the tough decision between the University of Georgia and University of West Virginia, he decided to sign with the University of Georgia.
"I think it's really great that these guys were able to get signed. Next year, when I'm a senior, I hope to be able to get signed, hopefully to the University of Miami," junior Brandon Cantallops said.
Now that these four seniors have chosen their future field, all that's left for them to do is to continue their role as exemplary football players and set an example for those in the grades below. Their achievement shows that persistence and hard work will get you to accomplish your dreams.
About the Contributors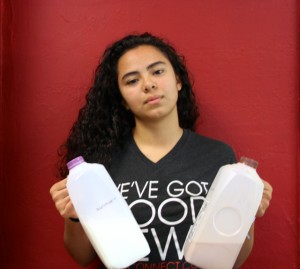 Kelsy Pacheco, Sports Editor
Kelsy Pacheco is a junior in the IB program at Coral Gables and cannot wait to see what this year awaits. She is happy to once again join the CavsConnect...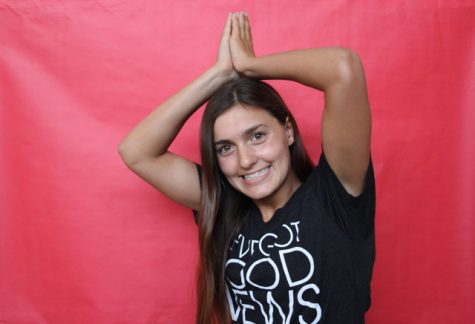 Hannah Cordes, Staff Writer
Hannah Cordes is a sporty IB senior in CavsConnect that loves everything there is to love about Gables. Whether it is dressing up for a pep rally or going...