El equipo de softball continúa su racha ganadora
Hang on for a minute...we're trying to find some more stories you might like.
Como si no fuera suficiente 5 títulos como campionas del distrito las 'lady cavaliers' de nuestro equipo de softball ganaron un sexto título consecutivo.
Desde su temporada de primavera del 2014, el equipo de softball de Gables ha sido uno de los más, sino el más, dominantes y consistentes en sus triunfos. Durante este tiempo han conseguido desmoralizar su competencia el campo, en busca de el título del distrito en softball. Cada año desde entonces han encontrado gran éxito, marcando al equipo como un oponente formidable que no se rinde fácilmente y la temporada del 2019 no ha sido nada diferente.
"
Hemos estado en situations complicadas en el campo pero logramos salir de estas y ganar distritos. Ahora, seguimos en busca de otras victorias y esperamos con optimismo llegar a la competencia estatal,"
— senior Rebecca Rodriguez
Su impressionante récord incluye 14 victorias y 7 derrotas; con tan buenas cifras la chicas estaban más que listas para jugar un juego de alta intensidad y riesgo con confianza. Con una racha ganadora para mantener y un sexto título esperándolas, no sería fácil.
El 29 de abril, las 'lady cavaliers' se enfrentaron contra el equipo de Coral Park, jugando en casa de los Rams. Un juego destinado a ser de alta intensidad, no era uno poco familiar. Los dos rivales se encontraron en dos ocasiones durante la temporada, ambas cuales resultaron en una victoria para Gables. Sin embargo, a diferencia de otros juegos durante la temporada, las 'Lady Rams' han sido el único equipo que se ha mantenido jugando hasta una quinta entrada, dos más que lo usual.
El equipo no tenía la menor duda que el título sería suyo, y con mucha razón. Al dominar sus oponentes durante todo el año y encontrarse con unos rivales con los cuales ya eran familiares, las chicas se sentían con gran confianza al jugar. No solo estaban enfocadas en una victoria, sino también en prevenir que Coral Park llegara a una quinta entrada como lo habían hecho antes. Afortunadamente, hicieron precisamente eso.
El juego comenzó con la lanzadora Sydney Pell, quien fue recientemente nombrada atleta de la semana. Fue un juego unilateral marcado por un ataque ofensivo que resultó en una impresionante victoria 15-0, durante cuatro entradas. Su exhibición en el campo es resultado de práctica y dedicación, pero el equipo atribuye sus éxitos a su química como grupo y su habilidad de divertirse y disfrutar el juego.
"La química entre el equipo es genial. Nos llevamos muy bien todas y estábamos muy felices de ganar distritos por la sexta vez," nos dijo junior Sydney Pell.
Mientras que el equipo disfruta su reciente victoria, un obstáculo más grande las espera, uno más amedrentador. Pronto se enfrentarán contra Krop en los cuartos de final regionales. ¡Les deseamos la mejor suerte en su postemporada y en su meta de alcanzar el campeonato estatal!

About the Writers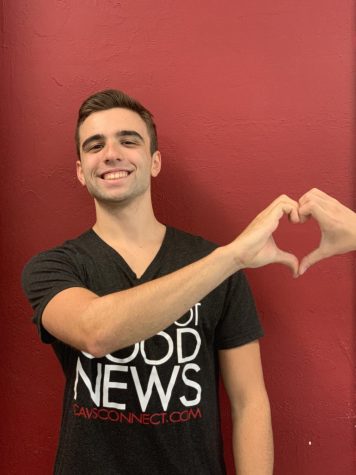 Daniel Toll, Co-Editor-in-Chief
Daniel "Danny" Toll, is a senior in the International Baccalaureate (IB) program at Coral Gables Senior High. In what will unfortunately be his last year...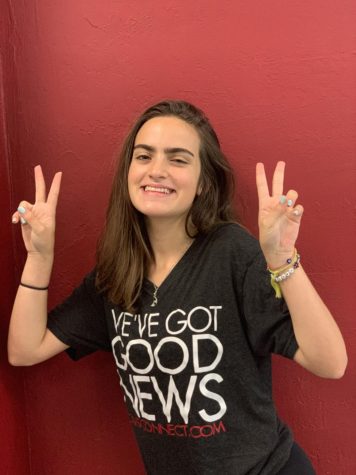 Ana Capiro, Spanish, Student Life and Copy Editor
Ana Capiro is a senior in the International Baccalaureate (IB) program, and can't wait to start her third year in CavsConnect as the site's Spanish, Student...