Senior Picnic: Un día al aire libre
El 2 de abril, la clase del 2015 se reunió en el campo de fútbol de nuestra escuela donde tuvieron la oportunidad de disfrutar uno de los últimos eventos antes de su graduación, el "Senior Picnic". El evento se caracterizó por varias actividades al aire libre, aparatos inflables, deliciosa comida, y la compañía de sus queridos compañeros.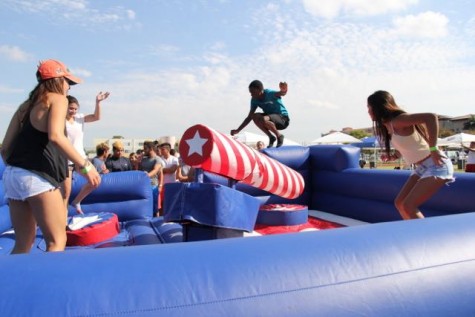 En cuanto llegaron al campo de fútbol fue imposible no notar las inmensas atracciones inflables. Entusiasmados, los estudiantes comenzaron a disfrutar y montar los varios aparatos. Entre estos se encontraron un simulación de escalar montañas, un tobogán de agua, una pista de obstaculos y un trampolín. Además, tuvieron la oportunidad de jugar pelota, bailar al ritmo de varias canciones clásicas y jugar en una pista acuática con pistolas de agua.
"
El evento fue un éxito total. Con la gran cantidad de actividades, no tuve ni un segundo de aburrimiento. Pienso que es una muy buena manera de despedirse del año."
— estudiante de duodécimo grado, Marcos Balsera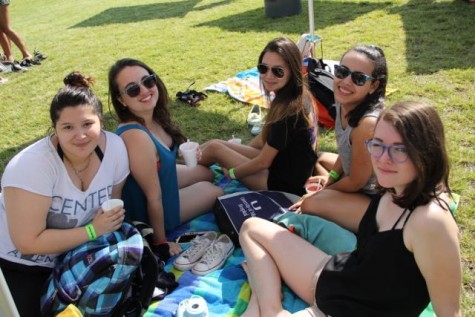 Con el sol afuera, todos disfrutaron las varias actividades. Alrededor del mediodía, la deliciosa comida estuvo lista. Los estudiantes hicieron la fila para obtener su exquisita hamburguesa y papitas fritas de "Shake Shack". También pudieron gozar de varios dulces como batidos de fruta, limonada congelada, rosquillas y galletas. Con plena comida, nadie pudo quejarse de hambre. El día concluyó con un maestro de juegos profesional, quien entretuvo a los estudiantes presentes con varias actividades deportivas y musicales.
"Este día fue una gran experiencia que pude compartir con todos mis mejores amigos y disfrutar de la naturaleza. Mi parte favorita fue poder bailar ya que pude demostrar que yo sí sé bailar," dijo el estudiante de duodécimo grado, Andy Moreira.
El "Senior Picnic" fue una magnífica experiencia para todos los que pudieron atender. Seguramente, es un día que guardaran eternamente en su mente y corazón. Con la graduación tan cerca, es imprescindible disfrutar cada momento con las personas que verdaderamente apreciamos.
About the Contributors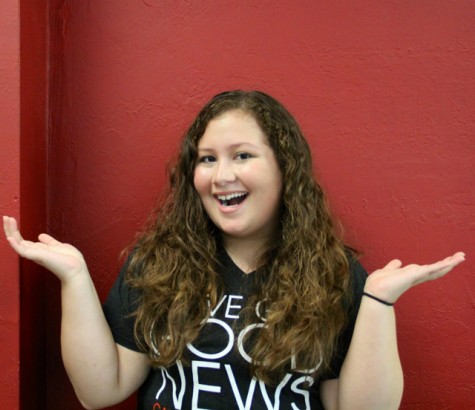 Maria Estrada, Spanish Editor
Maria Estrada is a diligent senior in the International Baccalaureate Academy at Coral Gables Senior High School.  As an exuberant and vivacious spirit,...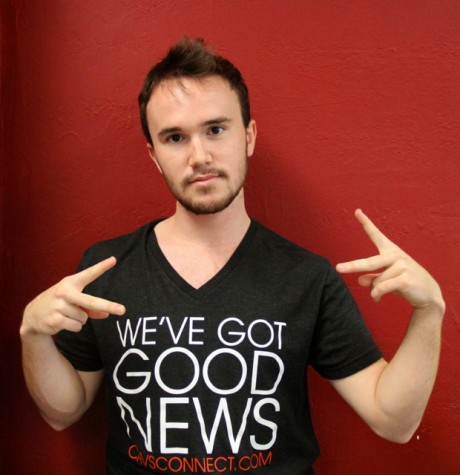 Orestes Gonzalez, Photography Editor
It's Orestes Gonzalez's second year in CavsConnect as Photography Editor. Orestes is creative with whatever comes out of his brilliant and mysterious mind,...