New IB Counselor: Ms. Kurzner Starts Her Chapter
As high school students take on advanced classes, extracurriculars and the trials and tribulations of teenage life before college, one often overlooks the role of those who guide them. At Coral Gables Senior High School, counselors play a massive role in both advising a student academically and emotionally.
After serving our school as the International Baccalaureate counselor, Ms. Bergouignan has joined the National Academy of Finance and Communications Arts Film and Digital Media, which has opened the opportunity for her to immerse herself in a different Gables academy. With her departure, there are now fresh blank pages to be filled; Ms. Leann Kurzner will be stepping up to fill in the distinguished shoes of our new IB counselor.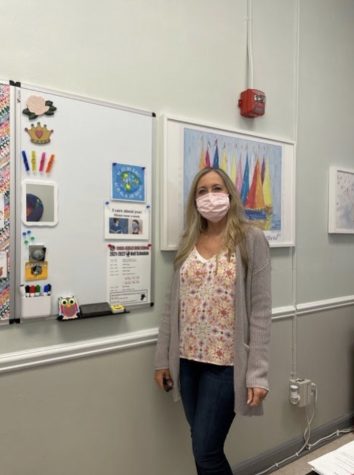 Although she has just recently officially joined the Cavalier family, Ms. Kurzner served Gables prior to taking this new position. After earning her master's Degree in School Counseling at Albizu University, Ms. Kurzner had a counseling internship with Ms. Del Castillo and Ms. Nuñez back in 2019. Because of her experience, when Mr. Ullivari presented her the opportunity to become the IB counselor, she was beyond thrilled and accepted the position.
The spark that ignites her love for and devotion towards helping and providing support for young students was first kindled by her experience as a teacher in Dallas, Texas and Gulliver Preparatory School in Miami. She then progressed to become the College Assistance Program Advisor for the International Studies Charter High School for a semester before she eventually discovered her true passion as a counselor at Miami Senior High for freshmen.
Having the position of IB counselor is not without its obstacles; hundreds of students in the program follow a strict and rigorous curriculum and are sometimes overwhelmed by the amount of stress they are put under, requiring guidance from their counselor. Fortunately, Ms. Kurzner is not discouraged and her biggest goal this year is to form positive relationships with her students and to teach them to communicate effectively.
"My schedule had an error in it so I emailed Ms. Kurzner and she was super fast about fixing it; I had a new schedule by the next day," sophomore Victoria Largaespada said.
After the first few weeks of school pass, she plans to converse with students that stop by to learn about their passions, goals and the career path they eventually want to pursue.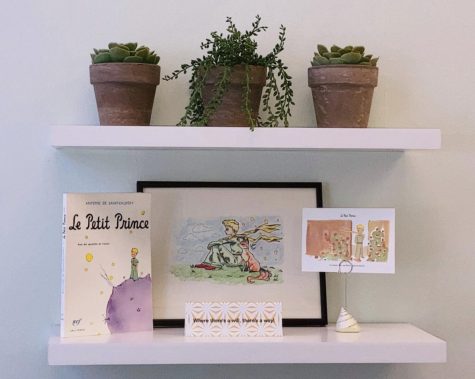 "(As the IB counselor I) guide and help my IB students plan for all four years of high school, monitor their progress in classes, write letters of recommendation to colleges, listen to their concerns, advocate for them… teach them to look at the "Big Picture", and share with them the tools needed to become assertive, productive, responsible, reliable, and caring people in the world," Ms. Kurzner said.
One of Ms. Kurzners favorite pastimes is meeting new people and familiarizing herself with their culture and ways of life, which makes it no surprise that she decided to work as a guide for Gables' diverse population.
Her love for meeting new people motivates her to help students become the best versions of themselves by guiding them to make better decisions. This is why the book "The Little Prince" by Antoine de Saint-Exupery is such an inspiration for her – the novel has inspirational quotes and life lessons that Kurzner felt compelled to pass on to Cavaliers.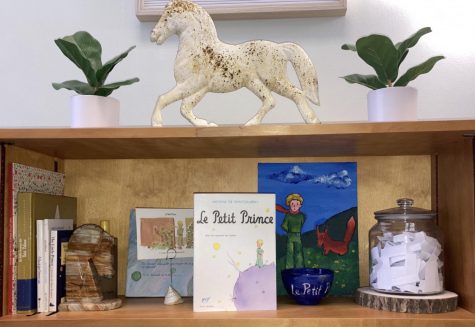 "I hope each student finds a book, a motto, a quote, a song, a poem, a painting, a photo … just something that motivates them to be the best version of themselves. Love who you are…your quirks, your imperfections, your values… When you love yourself, you are able to truly love others. Be hopeful, optimistic, and cheerful, even in the bad times, because good things will come to those who enjoy life," Ms. Kurzner said.
This 2021-2022 school year will provide a challenge for both students and faculty, and as Ms. Kurzner begins to settle in for the upcoming year, numerous students began coming to confide in her. As the year progresses, she expects the number of students to increase; however, Kurzner is more than prepared to welcome these students and all Cavaliers with open arms.