Dr. Barrocas: Teaching Through Online Barriers
As everyone knows, it has been difficult for both teachers and students to adapt to the new learning systems put in place. One teacher who has handled this situation exceptionally well is Dr. Barrocas, a Geometry teacher at Gables. She is admired by everyone for being so enthusiastic and open-minded despite these trying times.
Dr. Barrocas has been teaching for 27 years, three of which have been at Gables. She has taught at other high schools and universities like Coral Reef Senior High, University of Miami and Miami-Dade College. Although she is currently only teaching Geometry, she has also taught various subjects including Civics, Language Arts, Math, Science and has educated pre-service teachers.
Dr. Barrocas believes it is vital to be optimistic when it comes to online learning because, at the end of the day, it is something out of our control. She makes an effort to use the fact that this is new and unusual to everyone and convert it into positive energy, which is a little something everyone could use at the moment. As a matter of fact, many of the compliments she gets from her students are about how she is able to keep her creative style of teaching while being challenged with this new hybrid, socially distanced and facially covered type of teaching.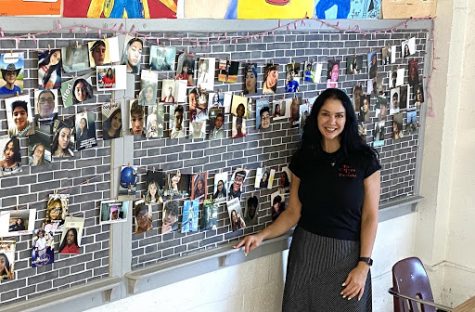 One of the most important aspects of teaching for Dr. Barrocas is building positive relationships with her students which is one of her features that makes her stand out. She believes that being able to make connections with her students will result in something she finds essential to success: comfort. If students feel comfortable around their teacher, they will find it easier to ask questions in class or simply talk to their teacher in general. A big factor in being unsuccessful in a class is fear, which she aims to avoid all year round.
"The first week of school, I asked students to complete an 'All About You' survey and read all of them out loud, incorporating tidbits of each student into conversations so that they can get to know each other," Geometry teacher Dr. Barrocas said.
Second chances are also a key factor in Dr. Barrocas' teachings. One of the ways she provides redeeming opportunities to her students is by offering make-up quizzes, which is not something commonly seen among teachers. By giving her students many opportunities to bring up their grades and building connections with them, they feel motivated to participate, encouraged to focus in class and successfully learn. This also makes her class stress-free which all students appreciate.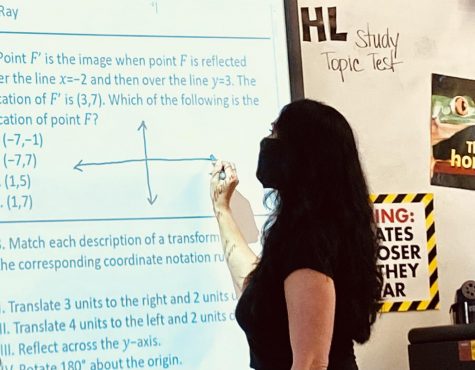 "Ms. Barrocas is pretty cool because she comes every day and sits on her yoga ball. She is very expressive and super funny," freshman Dylan Rodriguez said.
Dr. Barrocas's passion for teaching is evident and leaves an imprint on her students. By creating a safe and comfortable learning environment, her students are encouraged to learn and are not afraid to make mistakes. She wants to build the foundations of learning with each and every one of her students; who could ask for any better than that?
About the Contributor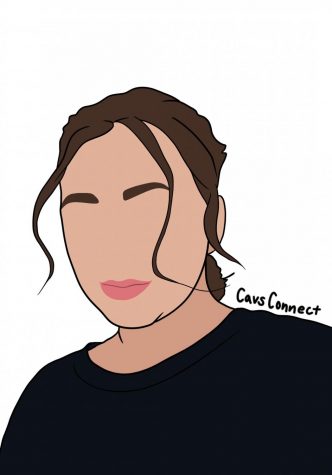 Noa Belehssen, CavsConnect Staff Writer
Noa Belehssen is an incoming freshman in the International Baccalaureate program. She was born near Paris, France and moved to Miami in 2014. Noa has been...