Coral Gables Senior High Welcomes New Principal, Mr. Tony Ullivarri
With less than a month until the beginning of a new school year, Coral Gables Senior High welcomes a new principal, Mr. Tony Ullivarri. Though this school year marks Gables' 70 year anniversary, it may be far from traditional; Ullivarri is inheriting a transformational construction project, uncertainty regarding in-person COVID-19 preparations, and the possibility of all-virtual instruction for at least the first quarter of the school year. With all of this uncertainty, what aspect will be most daunting for Ullivarri as he steps into the new position?
"The biggest challenge will be getting to know everyone's name," Ullivarri said, chuckling. 
Even amid these uncertainties, Ullivarri believes that establishing relationships with individual students, as well as the staff, is the foundation of making a positive difference in the school. Far from being holed up in his office, Ullivarri notes that he gets "antsy" and enjoys settings where he will interact with his students, such as lunch duty once conditions permit it. 
"It's going to be difficult to get to know everyone on a one-to-one basis but being the type of person I am, I'd like to try to establish those relationships," Ullivarri said. 
For the new Gables principal, the desire to form connections with the younger generations has been present since he was in high school. At the age of 15, he began a job as a camp counselor and found a passion for working with kids. Several years later, this passion influenced his college education, as he decided to major in education at the University of Florida. Coming from a family of educators, the field seemed a natural choice for Ullivarri as it combined his love of math and numbers with the opportunity to shape the lives of children. 
Ullivarri's extensive experience in the field of education began with six years as a teacher. Although his time as a teacher was fulfilling, he desired to expand his horizons to have even more of an impact, which informed the start of his 14 years in educational administration. During that time, he held jobs in various South Florida schools, including six years as Vice Principal of Ronald Reagan High School.
Most recently, Ullivarri worked as principal of the Law Enforcement Academy, a magnet school that works in conjunction with the Miami Beach Police Department to provide academies specialized in Forensic Science, Law Studies, and Homeland Security. Though a public school, the Academy has more rigid academic concentrations than a traditional high school, and differs greatly from Gables in size, with only 409 students in comparison to Gables' 3,361. 
"As far as the similarities between the two schools…they're both high schools," Ullivarri said. 
Yet despite the surface differences, the two institutions are more alike than they seem. According to Ullivarri, community backing was a crucial part of the environment at the Law Enforcement Academy, and he sees the same emphasis on local partnerships here at Gables. 
In his former workplace, the local connections were built up by collaboration with the local police department, as well as using staff connections to law professionals to give students a taste of the profession in action. Perhaps most importantly, Ullivarri helped to establish a partnership with Miami-Dade Wolfson campus to expand the Dual Enrollment program and offer students the chance to earn an Associate of the Arts degree upon graduation. In 2019, this resulted in 93% of students graduating with college credit through Miami-Dade College. 
At Gables, Ullivarri notes that the emphasis on community will remain; he is committed to hearing the voices of all "stakeholders" –  students, parents, and community alike – as the school navigates the challenges of the upcoming year. Whether that be through zoom calls with the PTSA or early collaboration with Activities Director Ana Suarez, the "positive spirit" created by this communication is what will get gables through the oddities of education shaped by the COVID pandemic. 
"I am very optimistic with the arrival of Mr. Ullivarri; his energy and enthusiasm is evident. I believe a new vision will boost the morale of teachers and students alike," Activities Director Ms. Suarez said. 
Along with listening to community voices, safety is also a key part of Ullivarri's plan for the upcoming school year. 
Listening to the recommendations of the Center for Disease Control, whatever they may be, will ensure that students do not unnecessarily expose themselves or their families to illness. These guidelines may cause visible changes in an average school day, including the possibility of mandating masks, social distancing measures and limits on communal drinking stations. 
"These are all "new" normals we are in the midst of, so with a new principal we are all in this newness together: new rules, new way of looking at life, new ways of approaching this school year, new positive vibes," Sophomore Sponsor Ms. Depaola said. 
While the faculty waits for the release of these recommendations, they continue to prepare for the return of virtual learning. The summer break allows administrators more time to plan for the difficulties of online education, ensure a common platform that all students have access to (in MDCPS, the common platform is the student "Dadeschools" email), and provide training to teachers. 
Ullivarri personally has suggested a "block scheduling" model for virtual classes, where students would have 30-45 minute virtual sessions with their teachers during the class times designated on their schedule. This could reduce the possibility of two classes conflicting with one another, and reduce the stress on students to keep track of meeting times. 
However, as the Superintendent has yet to announce the re-opening guidelines, flexibility is key when making plans for the upcoming school year. Whether in person or virtual, the 70th year anniversary of Gables will be marked by change, but also, Ullivarri says, "by expanding on the existing traditions and rich history" created over the past seven decades. 
As he takes on the leadership role in a transitional year, Ullivarri wants students to know that even if he may say "nice to meet you" four different times, he looks forward to making personal connections with Cavaliers past and present and creating a "positive culture" that includes each one of them. 
About the Contributors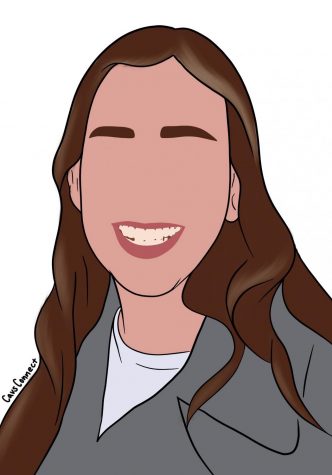 Chase Bagnall-Koger, CavsConnect Co-Editor-in-Chief
Chase Bagnall-Koger is a Senior in the International Baccalaureate (IB) program who is excited to be returning to CavsConnect for her fourth year with...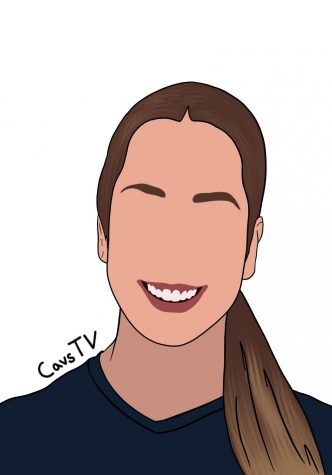 Natalie Abrahantes, CavsTV Co-Editor-in-Chief
Natalie Abrahantes is a senior in the International Baccalaureate (IB) program at Coral Gables Senior High. In her last year at Gables, she is extremely...