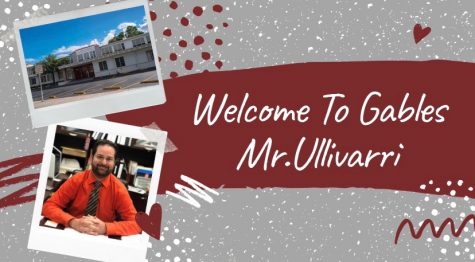 Chase Bagnall-Koger, Editor-in-Chief

July 25, 2020
With less than a month until the beginning of a new school year, Coral Gables Senior High welcomes a new principal, Mr. Tony Ullivarri. Though this school year marks Gables' 70 year anniversary, it may be far from traditional; Ullivarri is inheriting a transformational construction project, uncertain...
Natalie Abrahantes, Staff Writer

July 25, 2020
On behalf of our school, we would like to welcome Mr. Ullivarri to our campus. Ever since our campus opened its doors in 1950, we have welcomed thousands of eager students who are ready for an educational path unlike any other. Gables works diligently to ensure that each student has a memorable...