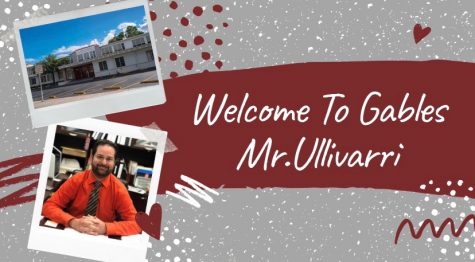 Chase Bagnall-Koger, Editor-in-Chief

July 25, 2020
With less than a month until the beginning of a new school year, Coral Gables Senior High welcomes a new principal, Mr. Tony Ullivarri. Though this school year marks Gables' 70 year anniversary, it may be far from traditional; Ullivarri is inheriting a transformational construction project, uncertain...
Maia Berthier, Editor-in-Chief

July 14, 2020
From construction to the Coronavirus, this year has been a whirlwind for administrators, teachers and students alike. Through it all, Principal Costa has been able to keep Gables running smoothly, motivating students and faculty to always do their best and persevere. Unfortunately, this momentous year also marks ...