Honoring Mr. Bolinger's Legacy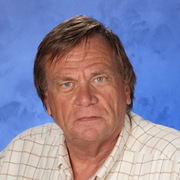 In upsetting news, one of Gables' highly esteemed staff members, Mr. Bolinger, who taught a variety of social science courses, has passed away. After teaching at Gables for over fifteen years, students and faculty are very sad to see the loss of such an amazing person. To ease the pain from this tragedy, it is important to honor the life of this influential man who did so much for our school.
Mr. Bolinger made an incredible impact on his students throughout his time at Gables. He taught Cavaliers social studies in room 9308 for many years. He spent his days at Gables educating students on public policy, rule of law and how government works. In doing this, he prepared them for future careers and lives as citizens. He was passionate about passing down his knowledge and wisdom, and Mr. Bolinger was undeniably essential to the faculty here in bettering the lives of students.
"Him being gone is really different. He was really passionate about Government and I'm never going to have another teacher like that. It sucks losing him because he was for sure the best of the best," senior Christopher Arauz said.
This incredible teacher also went above and beyond with his students outside of the classroom. Along with his coworkers, Mr. Bolinger organized activities where students could get hands-on learning in novel environments. He would travel all the way to San Francisco for the Harvard Model Congress, and assisted with and attended multiple trips with Junior Achievement for Student Teaching and the Stock Market Challenge. Mr. Bolinger exceeded the standards of his profession and went well out of his way to inform those who took his classes.
Not only was Mr. Bolinger an astounding teacher, but he also had a profound effect on the students and staff that he worked with. His pupils were deeply affected when they heard the news about their beloved teacher.
"I had Economics with Mr. Bolinger. I feel so bad for him. When I heard the news it broke my heart," senior Chelsea Batista said.
Teachers in the Social Studies department that worked closely with him valued his expertise as a teacher as they formed close bonds with him. Mr. Bolinger inspired his colleagues and even taught them a thing or two, positively influencing everyone around him.
"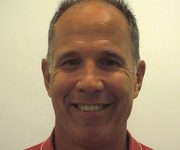 Mr. Bolinger was a very special person. He had a tremendous amount of knowledge in the area of Government and Economics as a teacher. I learned so much from him. We had a lot of good times together."
— Mr. Paz
Many of those that knew him personally were aware that Mr. Bolinger was looking forward to retiring by the end of this school year. After such an extensive and successful teaching career, he was almost finished with his work as an educator.
His classes are now being covered by Mr. Maxwell, an MDCPS substitute while the administration tries so find a replacement.
Although he will be dearly missed, Mr. Bolinger's legacy lives on in all the Cavaliers who were touched by the impact he made in Gables. Never will he be forgotten as his influence remains clearly apparent in so many ways and among so many people.