The Miami Sweater Dilemma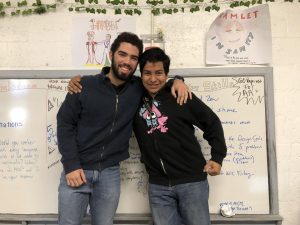 Living in Miami can make it tricky to find a good sweater. One might visit anywhere from five to ten stores searching for that perfect sweater that looks and feels good. But, with Miami weather being as bipolar as it is, the perfect sweater just doesn't exist. We may need a different sweater for each day, and that is just not affordable! However, we did some research for you to identify the ideal sweater for our fickle Miami weather.
"The December weather in Miami can get so annoying at times because the outfit that you put on in the cold morning is not the same one you would like to wear at noon when the sun is its strongest. But, at the same time I love it because it is finally cold," junior Chloe Delabava said.
Let's take a look at different materials. In Miami, a super thick sweater or an extremely thin sweater is not ideal. Instead, you might want to consider a material that falls right in the middle. Sheep wool is commonly used in sweaters but with varying degrees of warmth. The warmest, most comfortable sheep wool is labeled Merino but is too warm to wear in Miami. Other types of sheep wool like Shetland, however, are too itchy and uncomfortable.
According to our research, polyester is great material for Miami weather because it can keep you warm in the cold mornings but is also lightweight and breathable for the sunny but breezy afternoons. The only downside is that polyester does not absorb sweat. Cotton is a great solution to this problem; it is breathable and absorbs sweat. Cotton sweaters keep you warm in the breezy December days, but will not protect you from freezing cold weather. If you are a person that tends to sweat a lot, cotton will help to absorb the sweat. Otherwise, a polyester sweater may be a good choice for you!
Although hoodies are cozy and comfortable, they are not ideal for Miami weather. They can be too thick and difficult to remove when you're in a rush. A zip-up sweater is perfect because you can zip it up in the cold mornings to keep you warm, zip it down while you are not feeling too cold and easily take it off in the sunny afternoons! If you are a person that is constantly switching from being inside and outside, you can wear it around the waist when you are inside so that you can easily reach it once you are going outside again.
"Being in a busy city like Miami, you want to be moving around and do not want a heavy sweater weighing you down. It's important to have a lightweight sweater and definitely with a zipper for easy removal," senior Orlando Montejo said.
With the many different types of sweaters available to us, we can be conflicted as to which one is best, especially in Miami. The next time you go shopping, make sure to pay attention to the material and style of the sweater that you pick up from the rack. Choose your favorite color and fit, and you are good to go!
About the Contributor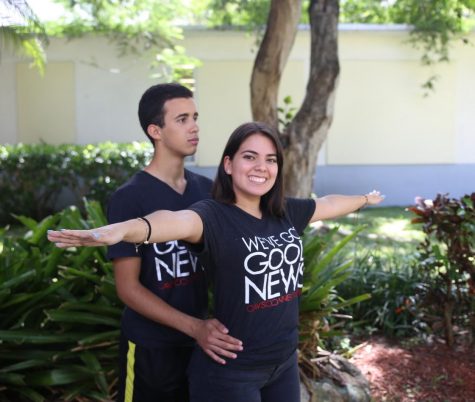 Guiliana Garces, Staff Writer
Guiliana "Gigi" Garces is a senior in the International Baccalaureate (IB) program at Coral Gables Senior High School. As a new member of the CavsConnect...