Crossing Into a Bright Future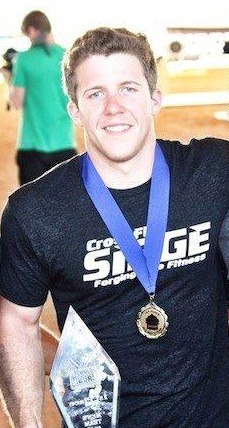 Most seniors aren't sure what to do after graduation; usually, they experiment with their skills until something sticks. This is what happened to alumnus Adrien Tapia. Tapia graduated from the International Baccalaureate program in 2006. While at Gables he was very involved in NHS, IBHS, and Student Activities, but his primary focus was on sports, especially baseball.
"I knew that being involved would allow me to experience different things and improve my chances of getting accepted into the college of my choice," Tapia said.
Following graduation, Tapia attended the University of Florida where he studied business. After working for AT&T, a friend of his had told him about Crossfit. Once Tapia tried it out, he immediately fell in love with it. Since he studied business, Tapia fixed his eyes on an opportunity to open his own gym. He found out what he needed to do to get certified and created a business plan that he later showed to an investor. Now, Adrien Tapia is the current owner of two gyms and hopes to open his third in the near future.
Not only is Tapia a Crossfit owner, but he's also a competitor. He has been part of many different competitions and has won various titles such as:
1st place wodapalooza 2012 men's Rx division
1sr place wodapalooza 2013 men's team division
2013 MIA Classic 2nd place
2013 world record holder for Jackie
"I have always been competitive which is one of the reasons Crossfit was so appealing to me. Not only are you competing against others but also against yourself. Competing in crossfit is not for everyone. It takes a lot of discipline and hard work. Not only discipline in training but also in the nutrition. In a sport that is so physically demanding you need to be on top of your nutrition," Tapia said.
High school students often have no clue what they want to do in terms of careers, but in some cases they can start from scratch and build a simple interest into something large and prosperous, much like Adrien Tapia.
"It's ok to not know what you want to do; even if that may change down the line," Tapia said.
About the Contributor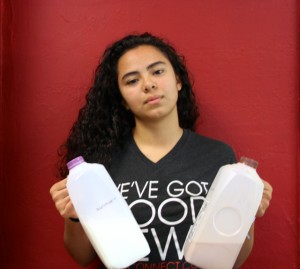 Kelsy Pacheco, Sports Editor
Kelsy Pacheco is a junior in the IB program at Coral Gables and cannot wait to see what this year awaits. She is happy to once again join the CavsConnect...