Daniel Caesar is Not 'A-Freud' to Speak His Mind on This New Record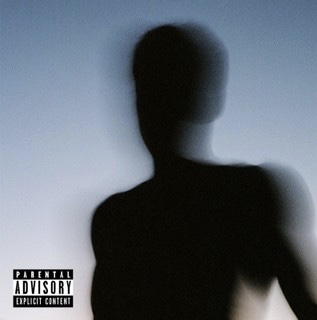 Album: CASE STUDY 01
Artist: Daniel Caesar
Genre: R&B/Soul
Release Date: June 28, 2019
Our Rating: B-
Daniel Caesar returns to the music scene with his latest surprise album, CASE STUDY 01. This album follows the 2017 release of Caesar's cherished and Grammy-nominated album Freudian. Caesar wastes no time with this case study, probing his own psyche in ten songs—lasting a total of about forty-three minutes. Experimenting with new sounds and cadences, Caesar explores a different direction from his debut album, Freudian. Caesar undoubtedly gives his audience his most honest album to date, facing similar topics discussed on Freudian with a more vulgar approach.
"Daniel Caesar's music makes me want to fall in love. It is no different with this album, there is so much to enjoy about it," senior Nataly Toledo expressed.
The stark contrast between Caesar's previous album immediately becomes evident in the opening track, "ENTROPY." Caesar samples an interview with J. Robert Oppenheimer, who is regarded as the father of the atomic bomb. The sampled interview references Hindu scripture that inspired Caesar to take on his "multi-armored form," and allow him to "become death, destroyer of worlds."
"ENTROPY" sounds like a track that came fresh off of Freudian with a comforting melody. Caesar plays with the idea of thermodynamics, allegorizing the chaos of his life through the entropy (disorganization) of an isolated system. Caesar digs into his Jamaican roots with the second track, "CYANIDE." Caesar performs this summer tune with harmonizing background vocals and distorted voices; Partially written in Jamaican Patois, "CYANIDE" serves as an homage to the Canadian artist's Jamaican heritage, all the while explicitly highlighting the toxicity of a relationship. Singing about how dangerous a relationship based on sexual activity and setting aside morality demonstrates the level of vulgarity Caesar uses on this record.
The album segues into Caesar's specialty—a duet. "LOVE AGAIN" is a track where Caesar seems to be most comfortable, trading vocals with R&B singer, Brandy. Duets are primarily what allowed Caesar to rise to fame, having tracks like "Get You"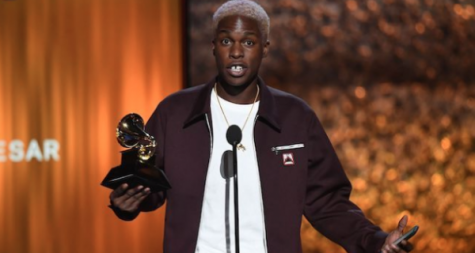 with Kali Uchis, "Best Part" with H.E.R, and "Transform" with Charlotte Day Wilson rise on the Billboard charts.
Caesar also works with artist and producer Pharrell Williams on the track "FRONTAL LOBE MUSIK." Caesar takes a walk down memory lane, accessing his frontal lobe to recall events from his past. Caesar has never shied away from psychological elements in his music (hence the titles of both of his albums).Things get more exploratory for Caesar on "OPEN UP," where Caesar sings over a slower and mellow, bass-heavy R&B beat similar to the one on "COMPLEXITIES." "RESTORE THE FEELING" is one of the low points on the album featuring a rap verse from Sean Leon that did not add much to what the song barely even had to offer.
"This album is way different from [Freudian]. I did not dig it as much," rising senior Kylie Vallecillo said. In agreement, senior Kenny Castillo claimed that, "There is a lot of substance to respect on this album, but Freudian was beautiful."
The highest points of the album outshine the weakest facets. In collaboration with John Mayer, Caesar continues to allegorize the chaotic nature of his life through science on "SUPERPOSITION." In an interview, Caesar mentioned that he wanted the track to sound like something that fits on Mayer's 2006 album Continuum. Caesar analogizes himself to waves in superposition, for he, just like the waves, can be built up or broken down. It is a bold take by Caesar to sing about his strengths but really detail his vulnerabilities as well. "TOO DEEP TO TURN BACK" is an introspective track where Caesar finds himself in a profane environment, "blaspheming [his] spirit," and boldly contemplating whether he should follow the morals of his religion. On Freudian, Caesar would talk about religion in a positive light, even expressing gratitude on tracks like "Blessed." Caesar ends the album asking himself "ARE YOU OK?" After dwelling on the chaotic thoughts of his psyche, Caesar questions the famous lifestyle and the toxic relationships he deals with while promising change and asking for forgiveness.
CASE STUDY 01 serves to exhibit a more honest aspect of Caesar's mind, while explicitly delving into topics touched upon in Freudian. While Caesar approached the music differently on his latest album, there remains an untapped potential for vocal versatility and song writing. CASE STUDY 01 reminds Caesar's audience that he is an artist capable of creating thoughtful songs that hug your ears.
About the Contributor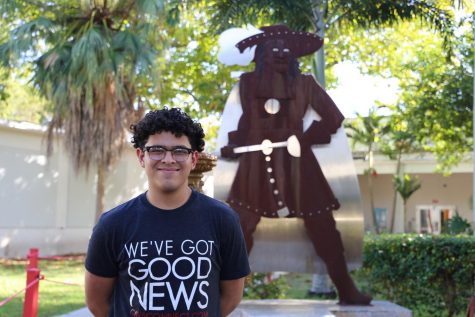 Kluivert Suquino, Sports Editor
Kluivert "Kly" Suquino is a senior in the International Baccalaureate (IB) program at Coral Gables Senior High School. This is his first year in CavsConnect...