How to Plan a BBQ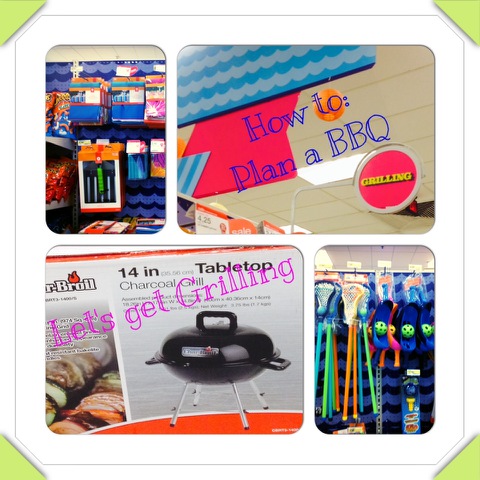 As the days get warmer, the days and nights longer, and the grasp of homework slips away, but our time for making memories soars.Nothing screams summer more than a barbecue, especially on the Fourth of July. As the holiday is fast approaching and there are many weeks of summer left to celebrate, a barbecue is in order. But where do you begin?
Who's Coming?
Start of by picking a date and time. Then, make the guest list. If you are feeling fancy, send out invitation or an evite.
Evite has a lot of options here.
Or, just text or call up your friends and family. Now you're ready to get to prepping.
What are you eating?
Start off by making a shopping list. Keep in mind how many guests you are having and buy extra just in case someone is very hungry or drops their food.
Basic BBQ foods include hamburgers and hot dogs. Don't forget buns! Make sure to check on people's food preferences- some may be vegetarian or have certain food allergies. Make sure you have something for them to eat. Maybe opt for buying some veggie, turkey, salmon, or even bean burgers.
Don't forget sides. Some options include kabobs, fruit, pasta salads, potato salad, coleslaw, some grilled veggies, corn on the cob, or even chips. You could set up a condiment area where people can top their burgers or hot dogs with ketchup, mustard, lettuce, tomato; really anything! For desserts, you could do s'mores, grilled banana boats, cupcakes/cake, ice cream, and lots more; anything is acceptable. For drinks, make sure you have a cooler that you can stock with sodas, lemonade, and water.
Other Needs
Don't forget to buy trash bags and all the appropriate grilling supplies. You also might want to buy citronella candles or bug spray to rid your party of pesky bugs. Tables, chairs, or picnic blankets may also be necessary.
Décor
Now it is time to think of your theme. Is it for the fourth or just a get together?
You can get balloons, streamers, banners, matching plates, table clothes, utensils, and other little decorations.
You can get decorations at Party City, Target, or get supplies from a craft store and make your own.
However, décor isn't always necessary. As long as you have food and friends, it's a BBQ!
 Entertainment
Before, during, or after eating, you may want some entertainment. Play music, rent or borrow a projector and set up a movie, buy some outdoor games like croquet, or just throw around a ball. Have an egg toss, water balloon toss or even fight. You could also purchase sparklers or fireworks.
If you feel overwhelmed by planning your own barbecue, there are plenty of party ideas and plans complete with recipes on the food network. Hopefully, this has given you an idea of where to begin planning a barbecue. Happy grilling!