BuzzFeed: Is It The New Thing?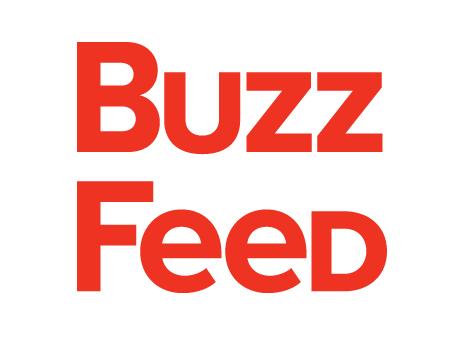 Where's the first place to go to when looking for facts about a random topic? Nowadays, more and more people are answering with BuzzFeed. Students of all ages are becoming obsessed with the several different YouTube channels owned by BuzzFeed, its website, and its app!
Having an audience of over 130 million people, BuzzFeed is commonly accepted as one of the best sources of information. Other than entertainment, BuzzFeed provides information that can be used for a project, for a biology report, or even to find information about human anatomy. On the other hand, if you just want to know 11 strange cat habits, BuzzFeed is also the place to be.
"I'm obsessed with BuzzFeed. I watch it whenever I can – whether it's during lunch or on the way home. It has so many shocking facts that I never thought could be true," said sophomore Angel Arafet.
The Four accounts BuzzFeed owns are BuzzFeed Central, BuzzFeed Pop, BuzzFeed Video, and BuzzFeed Yellow. Brief descriptions of each can be found below.
BuzzFeed Central

: This is BuzzFeed's main account, which contains featured items, hacks, and facts. An example of a featured item is "The Best of BuzzFeed," a video featuring the most viewed videos on the channel. Hacks and facts spotlight different topics, ranging from "11 Weird Facts About Science" to "Google Hacks that will Blow Your Mind."
BuzzFeed Pop

: "Short, funny, original videos from the BuzzFeed crew about you and the things you like!" BuzzFeed Pop holds films that are approximately two to three minutes long and contain hidden facts about pop culture. For example, did you know that Madonna's song "Like a Virgin" is about a guy getting over a breakup? If you didn't, consider watching "23 Random Music Facts That'll Blow Your Mind."
"I'm only subscribed to the BuzzFeed Pop channel, but it's because my life revolves around pop culture. My favorite video from the channel is the one about random Pokemon facts, called "How Well Do You Know Pokemon,"  junior Carolina Acosta said.
BuzzFeed Video

: Similar to BuzzFeed Pop, BuzzFeed Video has the same types of facts displayed onscreen so that one can read them with music playing in the background. This channel includes fun facts and many things that we see in everyday life. Videos include "30 Amazing Feelings You Can't Resist," "8 Facts That Will Totally Creep You Out," and "What 2000 Calories Look Like."
"Whenever I'm at home, and I don't have any specific task to do, I just head on over to BuzzFeed Video. It's my favorite channel since it has such broad categories and I can find almost anything on there," freshman Steve Prieto said.
BuzzFeed Yellow

: Also similar to BuzzFeed Pop, BuzzFeed Yellow features videos that are based specifically and exclusively on everyday life. In the video "Terrifying Doctors' Confessions," the company uses the "Whisper" app to collect information. One of the confessions received was from a month old physical therapist that hooked up with a patient on their first meeting. BuzzFeed Yellow is filled with all sorts of crazy things like this!
If you don't have a YouTube account at the moment, create one so that you're able to subscribe to any or all of these different channels. With new videos almost everyday, one can learn things in a fun and short way! Thanks to BuzzFeed for the daily dose of flabbergasting information it offers.