A Cuban Thanksgiving
The story of Thanksgiving has been taught to us from an early age and has been celebrated annually by many. The lesser known Cuban Thanksgiving, better known as Sangibing, is celebrated more frequently than a traditional meal throughout the Miami area. This phenomenon truly highlights the immersion of cultures that this city is famous for as many Hispanics that have made Miami their home adopt American traditions, with a latin twist.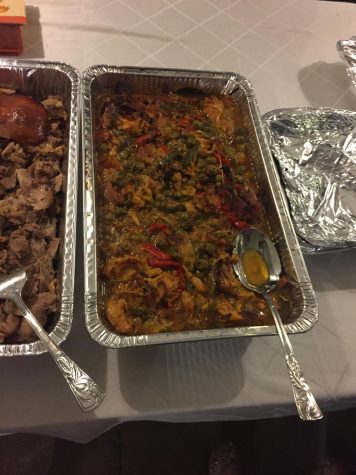 Turkey Fricassee
Turkey is the chief dish at any Thanksgiving gathering. Without a turkey displayed proudly in the center of the dining room table, this holiday would feel incomplete to all who celebrate it. Cuban Thanksgiving takes this idea and incorporates its own style of cuisine: Fricassee. This eclectic dish is one many can find pleasure in as it truly does display what it means to be a Cuban during this celebration.
"I think the staple for Cuban thanksgiving is a pan cubano. Nothing is a Cuban meal without that bread. Every family gathering has it and it kind of is the thing that can bring everyone together in an odd way," junior Cristian Ochoa said.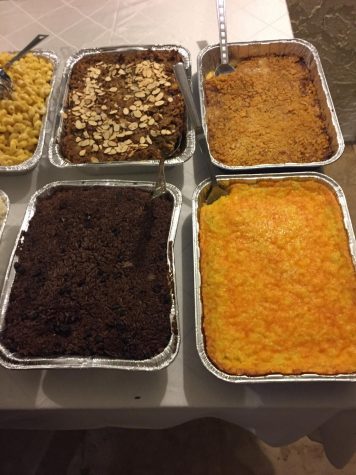 Congri 
Congri is a meal many Cubans eat year-round. Sold in nearly every restaurant throughout Miami, this classic dish is known by many as a true representation of the Hispanic culture dominating the region. Therefore, it is only fitting that it has its own place on the Thanksgiving table. This a fan favorite as it leaves hungry guests going back for seconds (and thirds).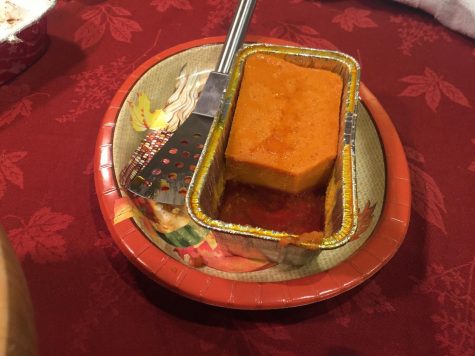 Pumpkin Flan
Fall is a time where many foods adopt a pumpkin flavoring. Pumpkin cookies, muffins and pie go flying off the shelves as soon as the leaves start changing color. In Miami however, as soon as the palm trees begin shedding their fronds, hoards of people go purchasing Tres Leches and a flan. It goes without saying that the dessert table in a Cuban household will feature this amazing delicacy, pumpkin flan, as it truly incorporates the Cuban style at your family dinner.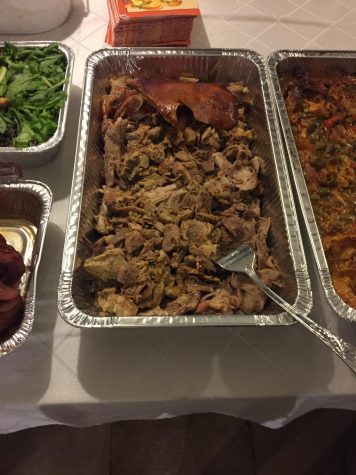 Mojo Pork
While traditional Thanksgiving is never missing a roasted turkey, no Cuban holiday is complete without a good mojo pork. A Cuban classic, mojo pork is the major player at every Thanksgiving table, overpowering even the finest of turkeys. Many enjoy stacking their plate with this delicacy, giving up prime plate real estate that could be used for congri or fricassee to enjoy this dish.
"My American family places more emphasis on salads and the turkey, while my Cuban family does have both but the main emphasis is on Cuban bread and having a wide choice of other meats available," junior Audrey Weigel said.
Cuban Thanksgiving is an event unlike any other. It incorporates both the classic holiday of turkey and pumpkin pie with Cuban staples like flan and pork. It is an event that all can enjoy and overall is an amazing experience, regardless of one's background.
Your donation will support the student journalists of Coral Gables Senior High School. Your contribution will help us cover our annual website hosting costs.
About the Contributor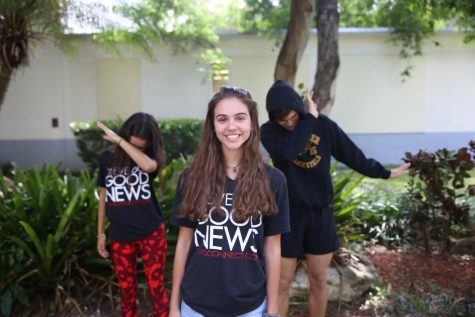 Emily Simon, Editor-in-Chief
Emily Simon is a senior in the International Baccalaureate (IB) program at Coral Gables Senior High. Serving as both the Features and Student Life editor...