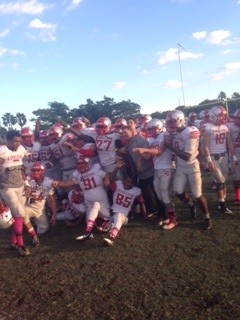 Samantha Valero, Staff Writer

October 28, 2014
On October 25, the Cavaliers set off to face their opponents, the Coral Park Rams, at Tropical Park. The game began at 4:00 p.m., and the Cavaliers started up their BBQ and torched the Rams; the final score was 54-0. "Sometimes playing down to a team you're supposed to beat can be difficult, but...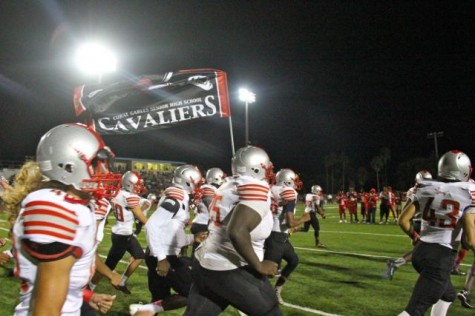 Samantha Valero- Staff Writer, Orestes Gonzalez- Photographer

October 19, 2014
    On Friday, Oct. 17, the Cavaliers played a tough game against the Miami High Stingrays at Curtis Park.  The game started at 7:30pm and ended with a butt whooping for the stingrays - the final score was 22-12. It is clear from this game that the other teams have to Fe...