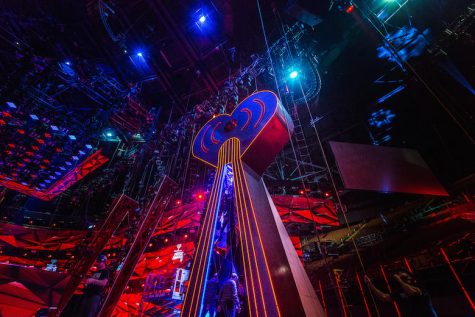 Paula Gonzalez, Staff Writer

March 17, 2018
Este domingo los premios musicales de iHeartRadio llegaron a Los Angeles, y con ellos, una serie de estrellas desciendieron en el foro para el gran espectáculo. Entremezclado con las actuaciones de Eminem, Ed Sheeran, Cardi B, Bon Jovi, Maroon 5, Camila Cabello y Charlie Puth, iHeartRadio Music A...
Albany Muria, Editor

March 31, 2015
The second annual iHeart Radio Music Awards was held on March 29, 2015 at the Shrine Auditorium in Los Angeles. The night started off with much enthusiasm and many of today's hit artists, such as Taylor Swift, Jamie Foxx, John Legend, introduced their new songs. "Jamie Foxx was so funny. He's one...