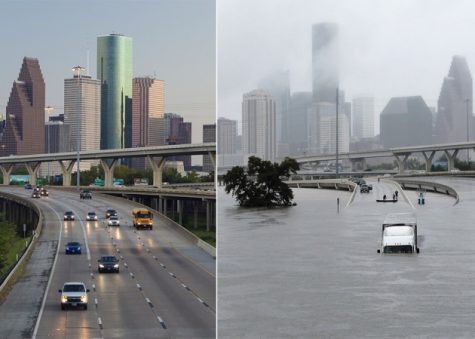 Orestes García, Staff Writer

September 4, 2017
La ciudad de Houston, Texas, la cuarta más poblada de los Estados Unidos, se encuentra literalmente bajo agua.  El Huracán Harvey tocó tierra en Texas la noche del 25 y 26 de agosto en forma de tormenta de categoría 4. Esto se tradujo en vientos de hasta 200 km/h, oleajes de hasta 3,7 metros e inundaciones,...
Camilo Bacca, Staff Writer

April 10, 2014
On April 11, 2014, the CGHS GSA will be organizing a Day of Silence, a national day for raising awareness of anti-LGBT name-calling, bullying, and harassment in all schools.  Students can take a vow of silence to draw attention to the pain and suffering of many students and pledge to fight anti-LGBT...