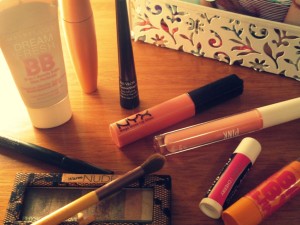 Natalia Clement, Staff Writer

January 28, 2014
To wear makeup, or not to wear makeup? This is the question every teenage girl asks herself as she hauls herself out of bed before school. Taking time out of the morning routine to apply makeup can be a hassle, but with these do's and don'ts you'll learn to love your school makeup routine. DO's: BB - Beat the Breakout: Oh hey acne, how you doing? ...
Albany Muria, Staff Writer

December 20, 2013
A first date: a day filled with excitement, expectations, and the possibility of finding your true love, or maybe just making a new friend. Although this day may also be filled with many fears, insecurities, and apprehension, it may very well end up being one that you will never forget. Whether you...