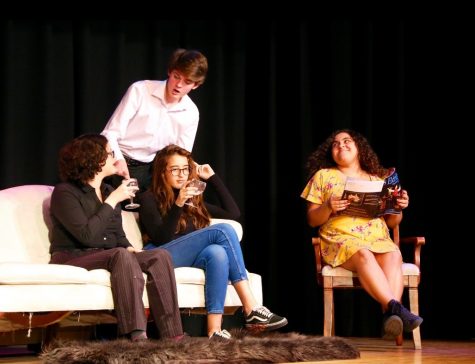 Melanie Ozuna, Staff Writer

December 16, 2019
On Dec. 11, the talented students in Troupe performed a showcase during the late afternoon in the little theater. The students presented two acts with a brief intermission in between. Along with family and friends, alumni and out-of-school students attended the Individual Showcase. The value of this...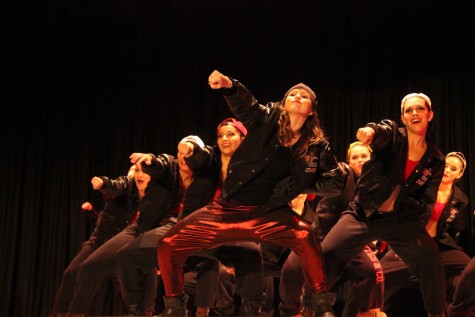 Camilo Bacca and Sophie Feinberg

May 1, 2015
April 30 was more than a typical night at Gables; that night, the National Champion Gablettes held their final show of the year, the Gablette Revue. With the show being the last performance for the seniors, they shared bittersweet emotions as they reflected on the show and their years on the team. Gablette Coach Ms. Mo Marmesh will be leaving Gables this year, so other seniors had some words for next year's dancers. Senior Allyssa Dobkins added more. Finally, they described what being a part of Gablettes was like. Another senior described the experience in a different way. At 6:30 p.m., the audience gathered to watch the team begin the show as Master of Ceremonies (MC), senior Alexander Duran, introduced the first dance, High School Musical, performed by the seniors. Performances continued with Drop the Game by the juniors, Hanging Tree by the sophomores and Youth by the freshman. The night featured more than 40 dances including those by other dance classes, the Gablette Groupies, the Gablette sweethearts, Sistas with Attitude (SWA) and Gables' Bhangra. Special and emotional moments included the captain's speeches and solos, the Senior Walk and a dance through memory lane. As the night came to an end, tears flowed as seniors ended their last dance. ...