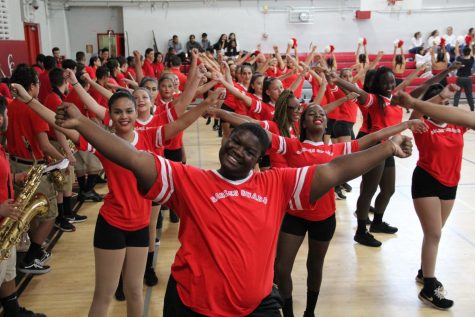 Andres Velasco, Emily Kay, and Lilliana Bonner

September 13, 2018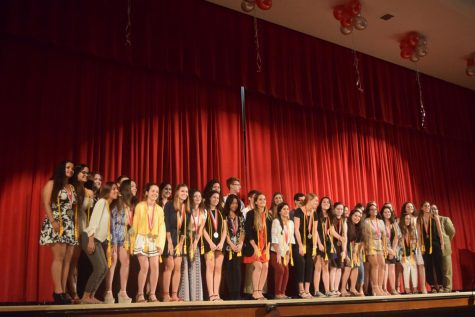 Orestes Garcia, Staff Writer

April 26, 2018
El martes 24 de abril se efectuó en nuestra escuela un evento en el cual los estudiantes de Gables fueron premiados por todos sus logros en la trayectoria escolar. Los ganadores fueron seleccionados de un total de 400 estudiantes de todos los grados escolares, sin más los familiares y los estudiantes ...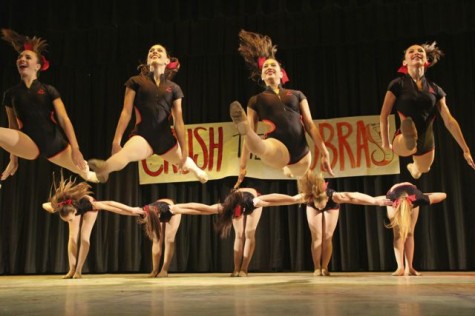 Jake Paz -Staff Writer and Camilo Bacca, Logan Morris -Photographers

October 3, 2014
On Oct. 1, the first Alma Mater Pep Rally took place to promote Cav spirit and support for our football team. Performances by the Sistas with Attitude (S.W.A.), Band of Distinction, Best Buddies and the Cheerleaders wowed the audience, getting them pumped for that night's game against South Miami. Students that attended the pep rally had to perform the Alma Mater as a class in front of the Student Council Officers. Participating classes were judged based...