The 2017 NFL Combine
Hang on for a minute...we're trying to find some more stories you might like.
The National Football League (NFL) Combine is a chance for incoming college seniors to show their skills to the NFL teams in preparation for the draft. This year's Combine was in Indianapolis and it came with plenty of surprises. From both defense and offense, many players showed their dominance and skills leaving all eyes on them. Here are the biggest winners of the 2017 NFL Combine:
OFFENSE:
John Ross (WR): John Ross was always a first rounder. However, by beating the 40-yard dash record, posting a 4.22, Ross skyrocketed to the top of scouts' list. The record was held by RB Chris Johnson and Ross caused quite a stir by beating it.
OJ Howard (TE): At 6'6″ and 251 pounds, Howard solidified himself as the best tight end at the Combine. Within the TE group, he ran the second best 40 yard dash at 4.51 (the best for any 6'6″ 251 pound player ever) and performed the best 3 cone drill at 6.85.
Christian McCaffrey (RB): While McCaffrey posted a rather lackluster 4.48 in the 40-yard dash, he more than made up for it in his performance. Scouts were impressed with his performance in the other drills, which included a 37.5″ vertical leap.
"I think it's impressive that John [Ross] ran a 4.22 but I'm still not convinced that he is an elite player," sophomore Julius Telleria said.
DEFENSE:
Miles Garret (DE): Garret blew away scouts by putting up excellent numbers for a defensive end. These numbers include a 41″ vertical leap and 33 reps of 225 pounds on the bench press.
Obi Melifonwu (DB): At 6'4″, Melifonwu was able to post the best vertical leap, 44″, and best broad jump, 11'9″. By beating all the other players in the Combine in these categories, Melifonwu has put himself at the top of scouts' lists
Haason Reddick (LB): Reddick surprised scouts with the best 40-yard dash time among all the defensive linemen, posting a 4.52. He also set a record for defensive linemen with an 11'1″ broad jump. A good result in the vertical leap also helped him with all the scouts.
"I can't wait to see Miles Garret sacking people in the NFL next year, he looked great at the Combine," senior Rommel Ricalde said
After the regular season, NFL teams send scouts to the NFL Combine to find new players to draft. Many college players use the Combine to show off their skills. While some of these players put up poor performances, others are able to impress scouts and become a first round pick. This year's Combine brought many great players that will bring new talent to the NFL.
About the Contributors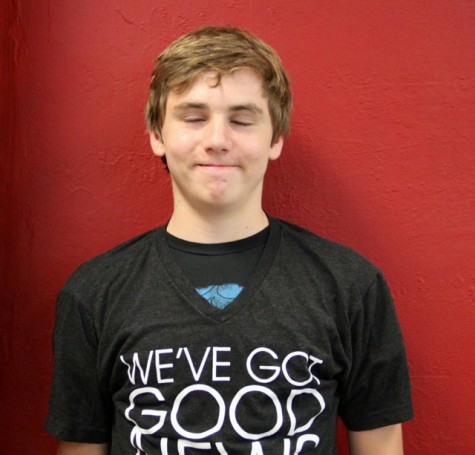 Nicolas Schmidt, Staff Writer
Nicolas Schmidt is a sophomore in the IB academy here at Gables. He was born in Chile but at the age of 1 he moved to Spain and was raised there. He moved...