Gables Golf Opens their Season Strong
On Wednesday, Aug. 31, the Gables golf team competed against Terra and Lourdes Academy at the Miccosukee Golf Course. The boys' team finished with an overall score of 255 while the girls scored 225. Although the boys of Gables played a great match, Terra outplayed them and took home the win. However, the Lady Cavaliers played a great match and were able to earn the victory. All in all, the match was a success for the Cavaliers as this season opener will allow them to gauge their strengths and weaknesses for future matches.
"We came out strong in our first two matches of the golf season. I see nothing but improvement as the team shakes off some of the rust from lack of competition and our overall scores get better. The team has put in a lot of time working on their golf skills and physical conditioning this season, therefore we should be very competitive by season's end," Coach Villegas said.
All who competed played a great round. The boys had a strong match with sophomore player, Max Rego, ending at 43 points. Senior, Marissa Urrutia scored the team's best with a total of 39 points. Their scores, along with those of their teammates, allowed Gables to keep Terra on their toes throughout the match.
"The match today went pretty well, I played alright and had an awesome time with my playing partners. Being the first tournament of the year, I think that this is a good start to the season that we can build off of. The team, overall, had a great day and we finally got to play some holes, even though it was at a tough course. I think this season is going to be a very successful one," sophomore Max Rego said.
The team had a great round and are ready to continue their stellar performances as the season progresses. The Cavaliers are focused on improving throughout the rest of this year and playing well at future matches. Their next match will take place Thursday, Sept. 8, at Palmetto Golf Course, where the Cavaliers will take on the Palmetto Panthers.
About the Contributor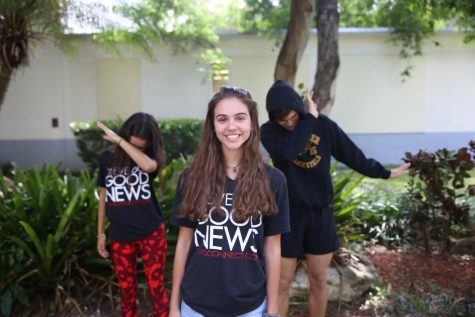 Emily Simon, Editor-in-Chief
Emily Simon is a senior in the International Baccalaureate (IB) program at Coral Gables Senior High. Serving as both the Features and Student Life editor...