Gables Swimming Takes Third District Title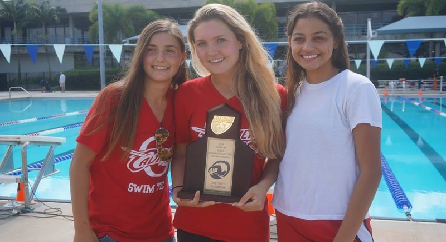 On Thursday, Oct. 29, the girls' swimming team captured their third district title in as many years. The boys' team finished strong in fourth, only nine points behind third. It was a great day for the team, with many swimmers performing well enough on both teams to qualify and advance to Regionals. Both teams have been working extremely hard and are very proud with their results. Many are looking forward to their next meet and are hoping to shave off some time and maybe even qualify for states.
"I was really happy with how the meet ended. Being a senior on the team made it really special. Some of the seniors left to go to the pep rally and the girls still won, which shows the team is going to do really great at Regionals and in the future," senior Alex Hoolian said.
The girls started off very strong, winning the 200 yard medley relay by just two hundredths of a second over the favored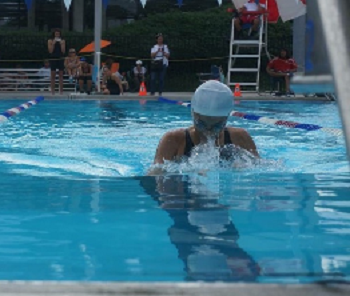 Lourdes relay. From there, the girls continued their dominant streak, winning by over a 50 point margin. The girls' team also managed to win the 200-yard freestyle relay and finished third in the girls' 400-yard freestyle relay; all three teams will be moving on to Regionals.  In the girls' 200-yard freestyle event, Camilla Torres-Caiaffa, Cathryn Cordes and Leila Iskandarani finished second, third and fourth respectively. Hannah Cordes finished second in the girls' 200-yard individual medley event and Maya Iskandarani finished right behind her in third. Guillermina Pons won the girls' 50-yard freestyle and Cathryn Cordes finished second in the 100-yard butterfly.  Hannah Banciella and Camilla Torres-Caiaffa represented Gables in the 100-yard freestyle event, earning second and third place respectively. Hannah Cordes won girls' 500-yard freestyle and Leila Iskandarani received third. Hannah Banciella finished third in the girls' 100-yard backstroke and Maya Iskandarani finished fifth in the girls' 100-yard breaststroke.
"Districts was an amazing experience as usual, but this year was particularly great because it was my last year and the fact that we won just makes it that much better," senior Cathryn Cordes said.
The boys finished off another great year and turned many heads by narrowly finishing just off the podium behind Hialeah Gardens. The boys' relays all qualified for Regionals, with the 200-yard medley relay finishing third, the 200-yard freestyle relay getting fifth, and the 400-yard freestyle relay receiving fourth. In the boys' 100-yard freestyle event, Orlando Montejo finished fourth and Sigurd Ozols finished fifth. John Fernandez-Cuervo earned third in boys' 100-yard backstroke and Alfredo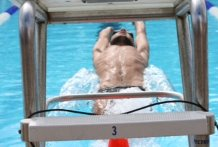 Wolferman received third in the boys' 100-yard breaststroke. Many other individuals finished in the top ten in their events and were also able to qualify for Regionals.
"The season was good overall. The boys and girls did amazing and I am really proud of the team," senior John Fernandez-Cuervo said.
There were many seniors on the swim team this year and they performed very well in hope of advancing to Regionals for the last time. There were also many underclassmen who performed very well and show a lot of promise for the Gables swim team in the future. The Gables swim team had a great meet and hope to continue the streak in the years to come.
About the Contributors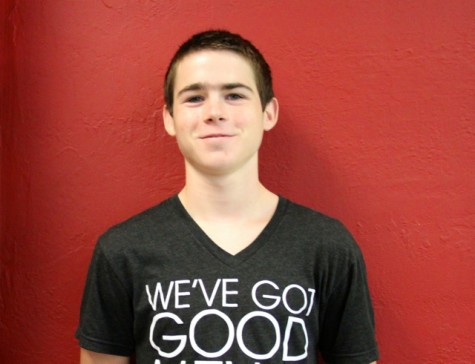 Cavan Wilson, Co-Editor-in-Chief
Senior Cavan Wilson is beginning his final year at Coral Gables Senior High School. He will be a Co-Editor-in-Chief this year and will be sorry to leave...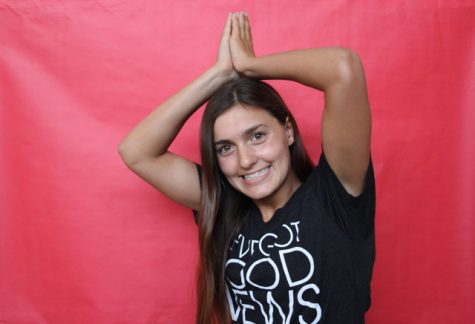 Hannah Cordes, Staff Writer
Hannah Cordes is a sporty IB senior in CavsConnect that loves everything there is to love about Gables. Whether it is dressing up for a pep rally or going...