Bowling takes on Southwest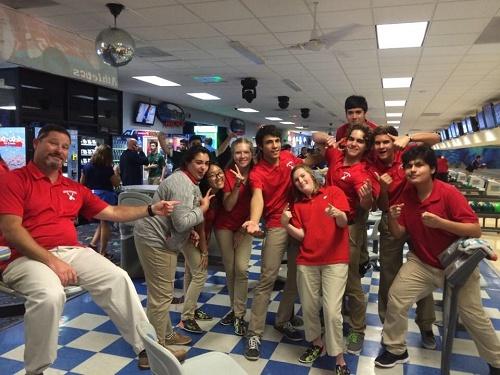 On Tuesday, Sept. 29 the bowling team competed against Southwest in a tough match. The girls' team lost a close match of 3-1 games. The boys were playing a man down and still managed to win 3-2.
Regardless of scores, the team played well. Key performances were Kyla Burnham, Isabelle Brito and Ela Hernandez. In addition to this close match, the girls placed fifth at the youth fair tournament. This was a good match for the boys; they played a man down and still managed to win. The team is starting to look good this year, and their hope of going to States is becoming easier to imagine. Bowling and school are hard to manage, but somehow these five boys and nine girls manage it.
"It can be challenging at times to balance both, but it tends to get easier when you get used to it. Bowling actually helps me relieve some of the stress from school," junior Tamara Duester said.
Make sure to congratulate the team on their success when you see them in the hallways. Hopefully, they will strike the other team out at their next game against Miami Springs at 3 p.m. on Monday, Oct. 12, at Bird Bowl.