Cavalier Swimming Take on the Tidal Waves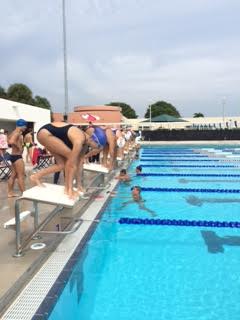 Friday, Sept. 18, the Cavaliers drove to the MDCC North campus pool to take on Miami Beach High School. The girls came out triumphant with a score of 112-54 this was another one for the books in their quest to another undefeated season. Sadly the boys weren't as lucky, they battled a close fight leaving the score to be 69-106.
"The meet didn't go as well as we planned, but I feel like we have a lot of strong swimmers in the 2nd and 3rd string and this is really important in obtaining points. Its always better to get second and third versus first and fourth," boys captain John Fernandez-Cuervo said.
On the boys side they racked a lot of points getting those second and third places. They fought hard against Miami Beach. The team is showing a lot of potential this year with many returning swimmers and even some new freshmen. The team has potential and wants to show off their skills at meets to come.
The Lady Cavaliers were in control the whole meet, starting off strong, winning the 200 yard medley relay and followed that by getting first place in all of their events. They lost three major components of their team from last year, all three of those people were a part of their State Championship qualifying relay, but they managed to fill those holes and keep their undefeated streak alive.
"I think the meet went well, we more than doubled the other teams score and I think that is a good sign that the team is going to do well this year. We did lose three key components to our team from last year, but I think we are still going to win the District title and leave our mark in Gables history," girls captain Cathryn Cordes said.
The Lady Cavaliers hope to bring home another district title this year for a three-peat and the boys team hope to also bring home their first district title making Gables history. The team is excited for their next meet as they hope to pulverize the Palmetto Panthers Friday, Sept. 25.
About the Contributor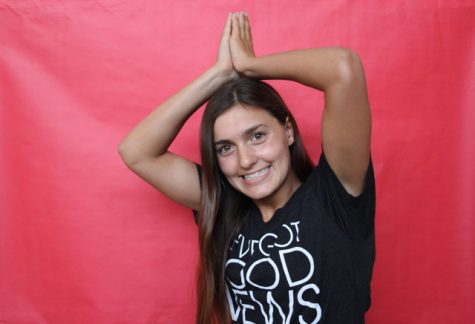 Hannah Cordes, Staff Writer
Hannah Cordes is a sporty IB senior in CavsConnect that loves everything there is to love about Gables. Whether it is dressing up for a pep rally or going...