Athlete of the Week: Daniel Rodriguez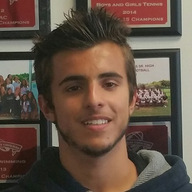 Hang on for a minute...we're trying to find some more stories you might like.
Sophomore Goalie Daniel Rodriguez from Boys Soccer shut out both Columbus Sr High (#2 seed) & Ronald Reagan Sr. (#1 seed) in the District Tournament, leading the team to the District Championship.
To see more on this athlete, check out his spotlight.