Joshua Zambrano – District Runner-Up for Wrestling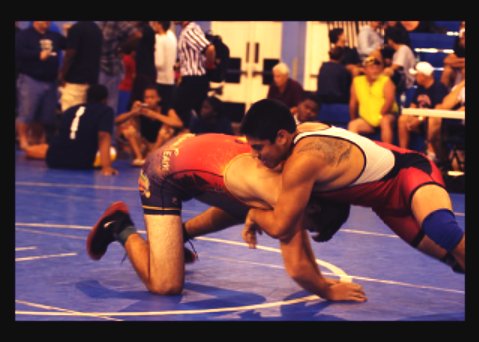 Much of you know all of the football players, all of the swimmers and baseball players, but the one group that people do not seem to know much of is the wrestlers. Joshua Zambrano is a junior in the IB (International Baccalaureate) program, is part of student activities as treasurer for the junior class of 2016, and is a member of the varsity wrestling team.
Q. What is your name and what academy are you in?
A. Joshua Zambrano and IB academy.
Q. How long have you been wrestling?
A. I've wrestled in my freshman year, my sophomore year and now my junior year.

Q. When did your first interest in wrestling develop?
A. Right after football my freshman year, coach made us join for the physical aspect of it.

Q. Who was your main inspiration as a wrestler? Why?
A. My whole team and my coaches, honestly. Because they pushed me every day during practice and … yeah. 
Q. How do you balance school and wrestling?
A. Well, I just prioritize my things and honestly, just whatever happens, school in the morning, wrestling in the afternoons – I just go with it and fight.
Q. Why do you think you have had your major achievements from when you began wrestling?
A. Mainly because – just myself pushing to the max. 110% effort and some of the achievements have been getting stronger, cutting some weight for wrestling, and just team bonding and everything else for the sport.
Q. Why do you like wrestling?
A. I like wrestling because it is an individual sport and I can prove myself, what I can do, what my capacities for the sport are and that I actually have strong points.
Q. Is there anything else that you are passionate towards?
A. Yeah – I like cooking, I like Spanish, and other things.
Q. How has wrestling affected you in life?
A. Wrestling has gotten me stronger, gotten me in better shape, has made me cut weight and honestly, it has made me a better person overall.