Athlete of the Week: Tomas Nieves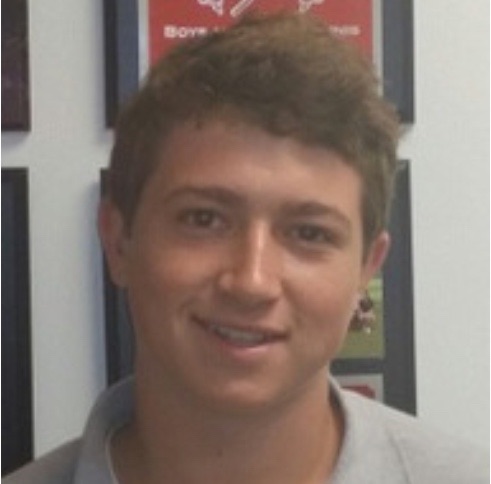 Q: What grade are you in? Academy?
A: I am in IB and I am in 11th grade.
Q: Why did you start golf and how long have you been playing?
A: I started golf when I was about 4 years old. My dad got me into it and I enjoy it a lot. I play it with my dad and his friends alone with some of my friends. I just enjoy being out there.
Q: Do you have any pre-game rituals?
A: No, none at all.
Q: Have you played any other sport other than golf?
A: I played baseball up until seventh grade and soccer until around sixth, and then I just kind of focused on golf.
Q: You did not continue them – why?
A: Because golf was more important I had a better future in golf than I ever did in those other sports.
Q: Are you in any clubs?
A: I am in NHS and FBLA.
Q: What do you do in the clubs?
A: For FBLA I competed last year, but didn't make it to states, and in NHS I just do community service.
Q: What colleges or universities are you looking at right now?
A: I'm looking at Fordham university in New York and Boston College. Those are the two schools I want to go to. Because they have a good golf team, I like the city they are in and my dad went to Fordham so that would be pretty cool, if I went where he went.
Q: Do you ever see yourself playing for the PGA (Professional Golfers' Association)?
A: No.
Q: Do you hope to get a scholarship?
A: I want to – that is my goal so I can play for college
Q: Do you have anything to say to people who might want to try or start playing golf?
A: Yeah: it is a fun sport, once you get used to it. Have a lot of fun with it; you can have a lot of fun with it, play with your friends and stuff, get your friends involved and playing and it is enjoyable out there on the course.
To learn more about Tomas Nieves and how he handles school and sports, click here.